Since the Nintendo Switch launched, its eShop was missing a feature from its Nintendo Wii U and Nintendo 3DS siblings. Titles could be reviewed on a five-star system and gauged if they're for everyone, casual players, or those who prefer intense gameplay.
If you're visiting a Switch game's information page on the Nintendo website, you'll see that the five-star review system has been carried over.
Here's an example on Nintendo's Bayonetta 2 Switch page: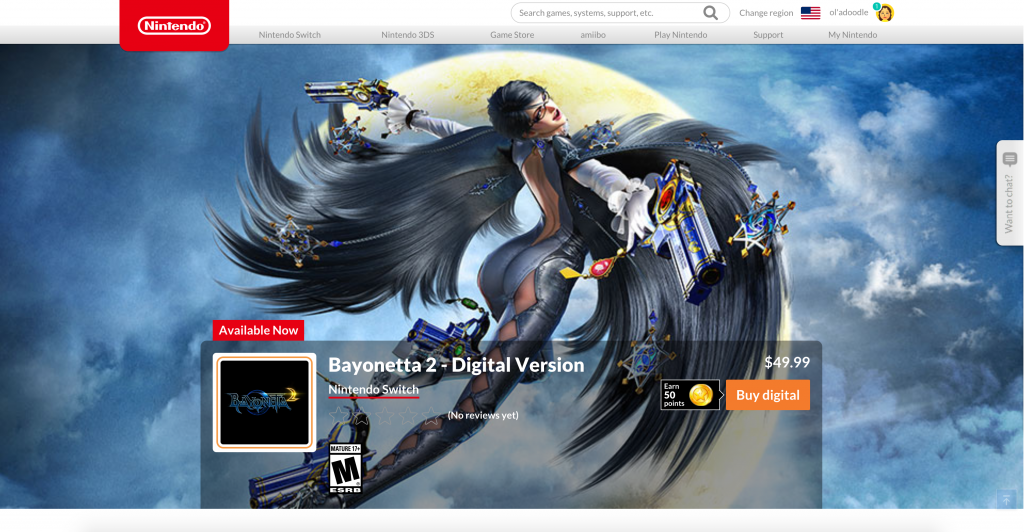 Along with that, Nintendo has stated "[a]ll reviews are from verified players. Nintendo does not endorse any reviews on this site."
Curious about the verified players part? Thanks to having a My Nintendo account, your playtime is calculated and Nintendo checks if you've played the game for more than two hours. If so, you'll be able to leave a review. If you don't meet the requirements, you'll be graced by King Bowser's presence and instructed to wait 48 hours for your information to sync.

This new change hasn't appeared on the eShop that's accessible via a Nintendo Switch. Perhaps it will launch with the next system update or quietly be added in on Nintendo servers — we'll have to wait and see!
Given the large user base for the Nintendo Switch, do you think the addition of the review system will help? Are you itching to review any games you've had the pleasure — or horror — of playing in 2017?
Leave a Comment