If you previously missed your chance to grab Kyogre, Groudon, or Rayquaza in Pokémon GO, you're going to be happy to know you'll be getting another opportunity to catch them soon.
From February 23rd to March 5th, all three Pokémon will return to the game to give players a shot at beating them in a Raid Battle. The developers say the battles will be tough, so they're introducing new special boxes on February 24th that will have Raid Passes in them.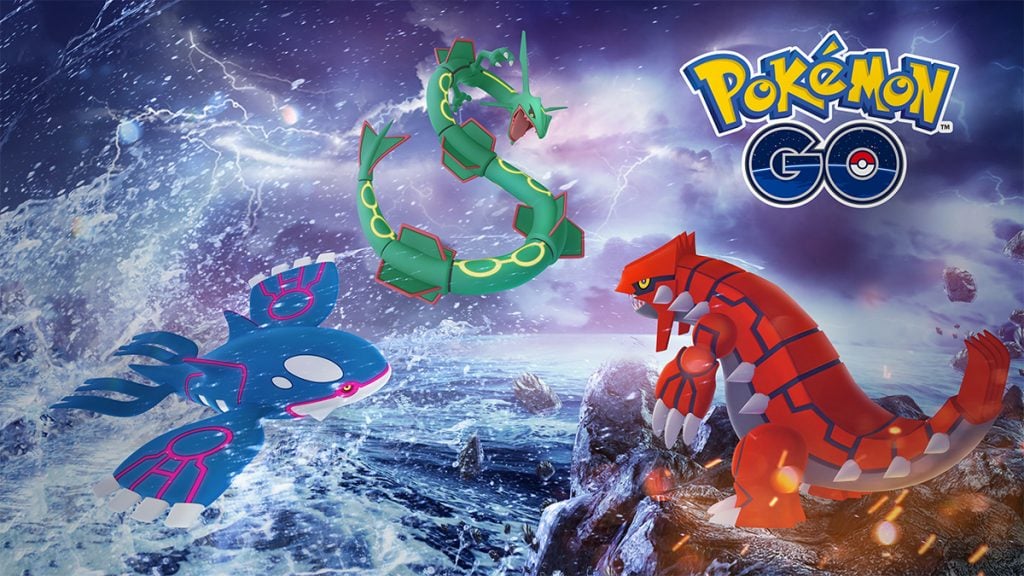 Interestingly, the number of each of the three that's defeated will have an effect on the game. If Rayquaza is defeated more times than Kyogre and Groudon combined, then from March 5th to March 16th, Pokémon that prefer windy conditions will be more likely to hatch from Eggs. Conversely, if the big blue whale and red dino are defeated more than Rayquaza, Pokémon that like sunny or rainy weather will be more likely to hatch.
As always, be safe when playing the game, and good luck grabbing these three big catches!
Leave a Comment