Detective Pikachu's been a long time coming, and with a month to go 'til release the full site is open for business. Take the chance to learn about this brilliant mind and what sets him apart from a typical Pikachu. After all, they don't normally have a dashing hat, a love for coffee, or a way with words.
Just like Detective Pikachu himself, Ryme City is a whole new setting with some familiar things about it. You'll be a part of a bustling community living side by side with Pokémon, where they work and live at peace. Something's not quite right though, with some strange happenings going on just below its shining surface.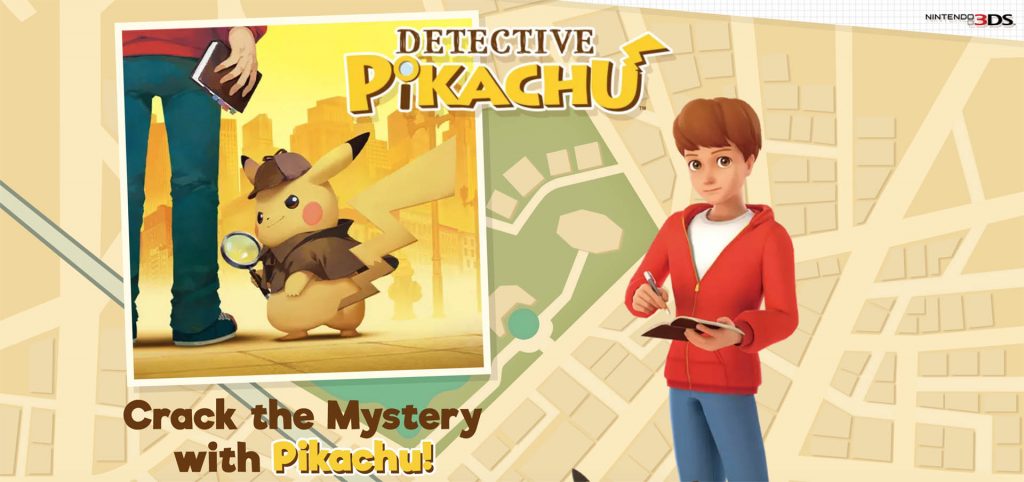 You'll play as Tim Goodman, Detective Pikachu's protegé as you take on cases and work through the puzzling predicaments together. Along the adventure you'll meet new faces, experience the world of Pokémon in a whole new way, and get to know the one and only Detective Pikachu.
The site goes on to introduce plenty of characters, a bit of the gameplay, and hints of what's happening. What's Mewtwo doing here? What's causing Pokemon to lash out? And what's happened to Tim Goodman's father? It's up to you if you want to follow these clues to get your brain ready to solve the game's mysteries on March 23rd.
Leave a Comment