While the seemingly constant calls for Switch ports are reaching absurd levels, the push has undeniably paid off. Indies like Stardew Valley and Blossom Tales have found new life on the system, while triple-A titles such as Bethesda's Doom have also seen success. It seems like the efforts aren't stopping, either.
Gamasutra has interviewed several porting studios about the Switch and received some intriguing answers, the most exciting of which coming from Adam Creighton of Panic Button, the team behind the Switch versions of Doom, Rocket League and Wolfenstein II. When asked about it he refers to feeling like a certain dog-meets-sprinkler meme, stating that:
"You know that meme? With the dog? Drinking from a sprinkler? That's me right now … We might have some other titles for [the Switch], and maybe some other games for other platforms, in the works."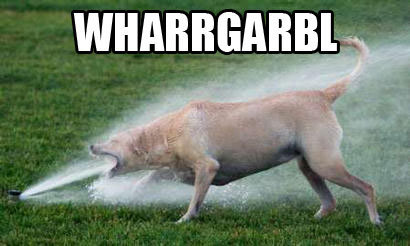 While the numerous "maybe" clauses mean it's not exactly confirmation, it sounds like Panic Button has quite a lot on its plate right now.
The same is true of two other studios that primarily focus on porting – BlitWorks (Bastion, Fez) and Aspyr (Knights of the Old Republic, Jade Empire). Both have seen increased workloads for ports across systems, but the latter points out that mobile tech in general improving means "tremendous opportunity for every great game to thrive", so it's not all down to Switch.
We're sure to see even more ports in the weeks and months to come and we at Nintendo Wire will be sure to keep you up to speed.

Leave a Comment