For those of you looking for yet another party game on your Nintendo Switch, the weird and wacky Duck Game is still set to release on the system. Teased for release last year, and delayed due to Net Code issues, developer Landon Podbielski has updated his blog with more info on the port and an image of the game running.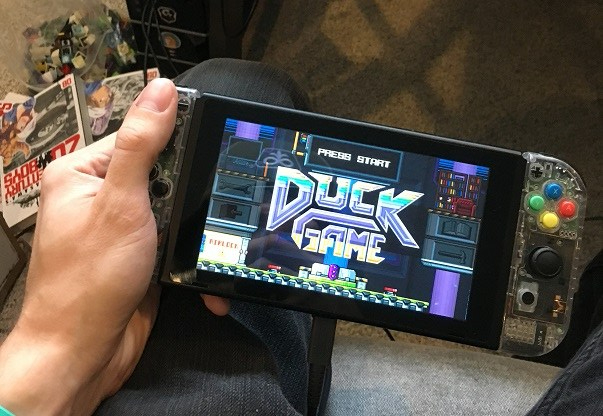 It's all thanks to "Tom from the Monogame team", who also helped code the initial Ouya version.
If you're unfamiliar with Duck Game, it's a frantic 2D arena shooter with a variety of weapons at your disposal to take down your friends with one-hit kills. There are also multiple hats to wear and a dedicated quack button.
The release window, pricing and features of the Switch version have yet to be determined but it's good to know the game is still on the way.
Leave a Comment