Love is the power ~ Love is the glory ~ Love is the beauty and the Splatfest win ~
That's right, the latest Splatoon 2 Splatfest has come to a close and Love has emerged victorious over Money with a 2-1 lead. While the Splatting results were neck-and-neck, the actual voting was quite heavily weighted in Love's favor, which is quite heartwarming.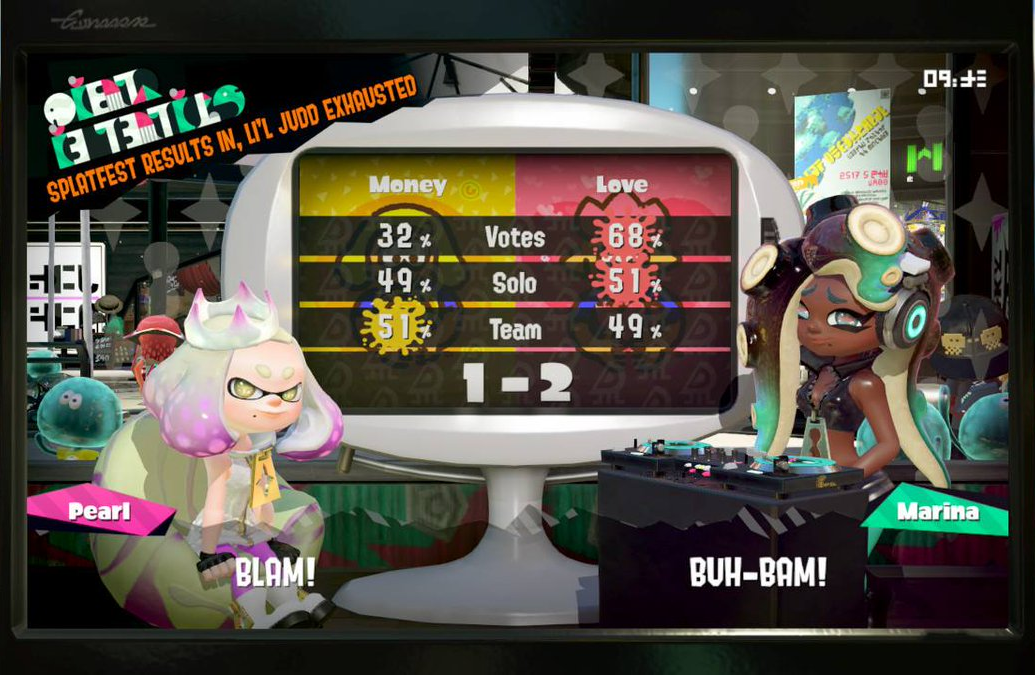 Hopefully the next Splatfest won't be quite as introspective into human nature as this one, but we'll just have to wait and see!
Leave a Comment