New games built for old systems are nothing new, from Genesis RPG Pier Solar to the Piko Interactive catalog, but very rarely do you see it attempted with the Nintendo 64. Yet, years after the system was discontinued, a "new" game is heading to the classic console.
40 Winks was a 3D platformer from developer Eurocom, published for the original PlayStation back in 1999 with the slightly bizarre "Move over Mario" box quote. It was almost ready to hit the Nintendo 64 with an exclusive co-op mode before that version was cancelled – even after numerous Nintendo magazines of the era had written up reviews and guides, which is where that quote came from in the first place!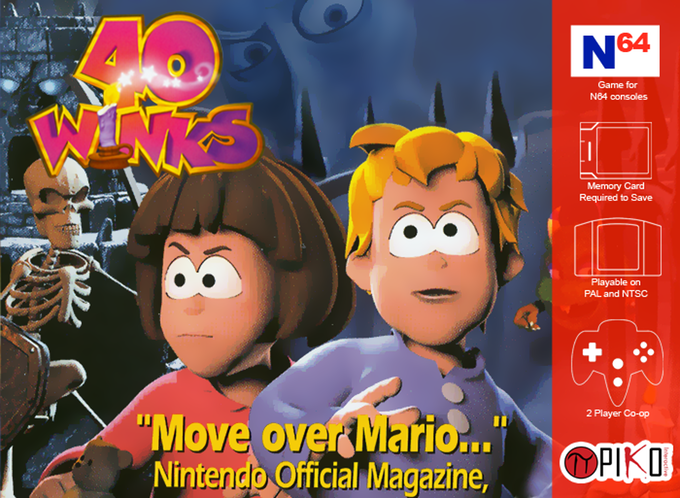 Now, years later, Piko Interactive will finally be releasing the port. The news comes via a Kickstarter project that has already been funded. Backers will be able to get a standard or special edition which come with a fully functioning cartridge and various other goodies.
As is typical for Kickstarters there are a few stretch goals, including special 40 Winks translucent purple shells for the Nintendo 64 and its controller. A port to the Dreamcast may even be on the cards if they pass $250,000.
We should hopefully see 40 Winks finally make its way to the Nintendo 64 this September!
Leave a Comment