Exciting news has arrived for all you fans of the previously released Oceanhorn – Monster of Uncharted Seas on Switch: Publisher FDG Entertainment announced on Twitter today that it's teaming up with Sega to bring Monster Boy and the Cursed Kingdom to Nintendo's hybrid system in physical form this summer.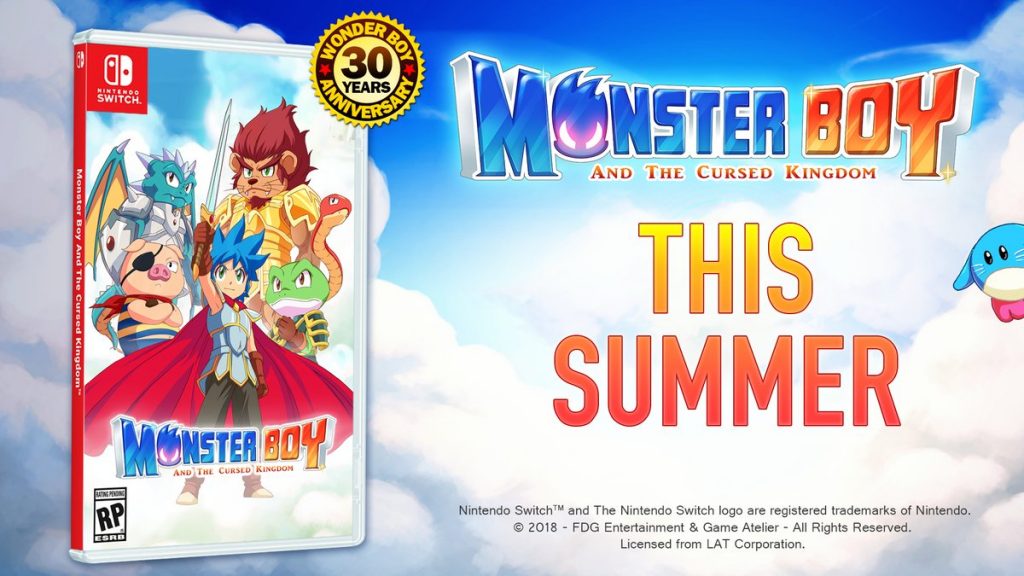 Deriving from the Wonder Boy/Monster World series thanks to the cooperation of series creator Ryuichi Nishizawa, Monster Boy and the Cursed Kingdom offers players a new and fun side-scrolling experience. When you jump into this colorful world that was greatly influenced by the simplicity of classic games from the '80s and '90s, you'll find yourself immersed in upbeat music and sleek graphics that will carry you along in your adventure. Along this epic 15 hour journey, you'll have the opportunity to switch between six playable characters, fight enemies and huge bosses, use your all your wit to figure out a way to remove a powerful curse, and explore a world filled with hidden passages.
For more information about the game, head on over to FDG's dedicated page to Monster Boy and the Cursed Kingdom. Get a closer look at footage of the game on Switch by checking out the video below.
Leave a Comment