To close out the press event, NISA decided to play a little trick on its viewers and come out with one last surprise. Signing off, a new trailer instead debuted revealing the long overdue localization of Labyrinth of Refrain: Coven of Dusk. Originally released for Vita in 2016 and then ported to PlayStation 4 in 2017, this is the both the game's western debut and first time on the Switch. Check out the dungeon crawler's announcement trailer below:
The moment you've been waiting for… #LabyrinthofRefrain: Coven of Dusk is coming to the #NintendoSwitch, #PS4, and #Steam! CLAP YOUR HANDS, DOOD! pic.twitter.com/OgIwaPzupI

— NIS America, Inc. (@NISAmerica) February 10, 2018

You'll control the Dark Witch Dronya, heading to the town of Refrain with her apprentice, a living book, and a legion of puppet soldiers to explore the labyrinth beneath. The game seems to be going for a theatrical vibe that I'm digging, and depending just how deep this maze goes I can see myself putting in plenty of time into the adventure.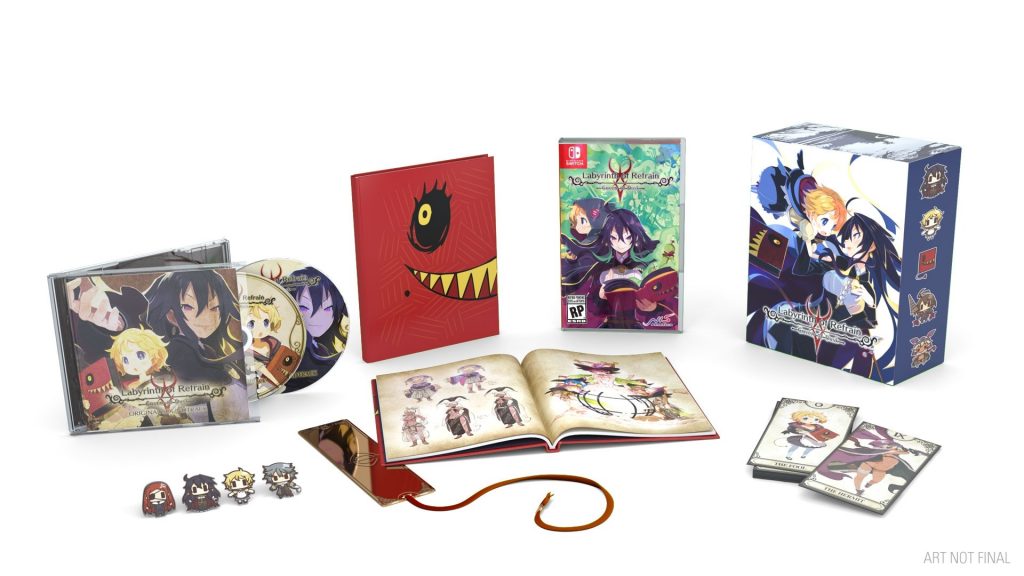 If you're already intrigued you can head to NISA's online shop and pre-order the game's Limited Edition, featuring an art book, pins, tarot deck, and more. Look forward to Labyrinth of Refrain comes to Switch (and other platforms) in Fall 2018.
Leave a Comment