While the Nintendo Switch already has games from almost every genre imaginable, one that's less represented is the classic "CRPG". While these isometric adventures weren't in vogue for over a decade, recent Kickstarters and indie games has resulted in more than a few stellar throwbacks from Divinity: Original Sin to Torment: Tides of Numenera. Thankfully, the CRPG veterans at Obsidian Entertainment are set to change things with a port of the sequel to Pillars of Eternity.
This sequel, subtitled Deadfire, will follow the first game's story directly, though hopefully it will still be an easy enough entry point on its own for newcomers. The player will primarily follow the adventures of The Watcher, a character who can look into the souls of those they meet and even view past lives. They will be joined by various companions too, who you can control in turn based battles.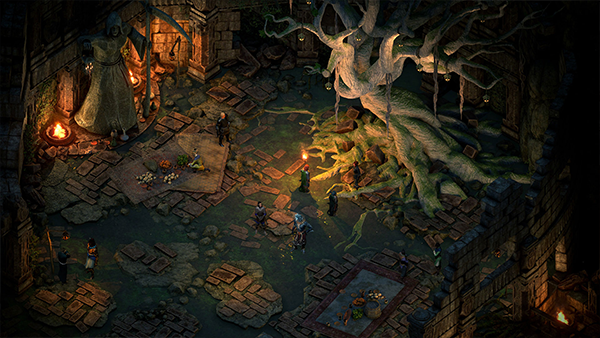 The first game was ported to PS4 and Xbox One by Paradox Arctic while the second game's conversion will be handled by Red Cerberus. The last port saw positive reviews aside from some long loading times, so hopefully the sequel gets some extra attention.
Pillars of Eternity 2: Deadfire launches for PCs this April while the console ports will land in Q4 2018.
Leave a Comment