After what's felt like an extremely long period of radio silence, information about Fire Emblem Warriors' upcoming Shadow Dragon DLC has finally surfaced, offering a handful of tidbits alongside some things that we already knew.
First, new playable characters Minerva, Navarre, and Linde were shown off briefly in screenshots, performing special attacks. Minerva slashes through the opposition atop her wyvern, Navarre cleaves swiftly through the hordes with two blades, and Linde vaporizes her foes with her signature Aura spell. We'll have to wait for footage of the characters in action to see just how they operate, and whether or not they're moveset clones of existing characters.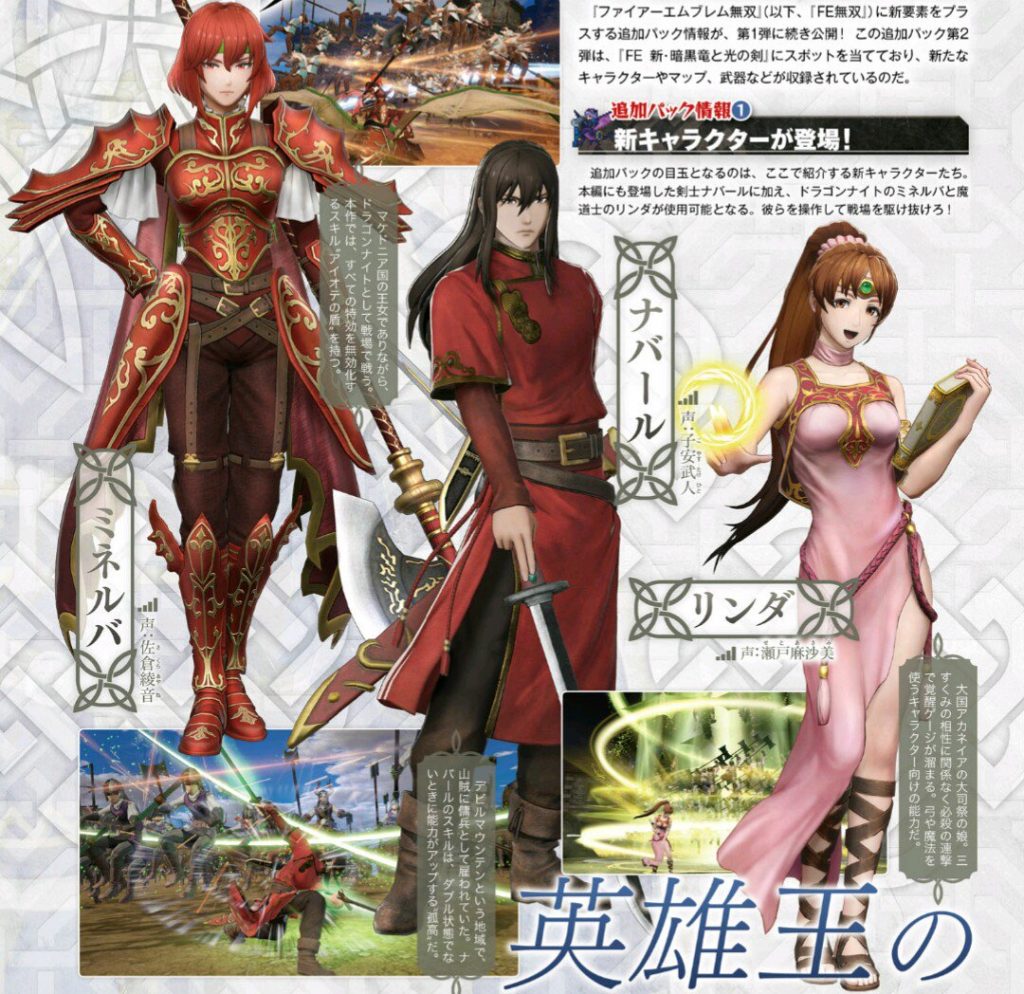 In addition, new costumes were revealed for several characters. Lyn gets her awesome Awakening DLC outfit, Tiki gets a cute frilly dress, and Marth and Caeda — as eternal #1 FE power couple — come decked out in wedding attire. Broke armor attire for the cast of Shadow Dragon (as well as Lyn, Celica, and Anna) will also be added.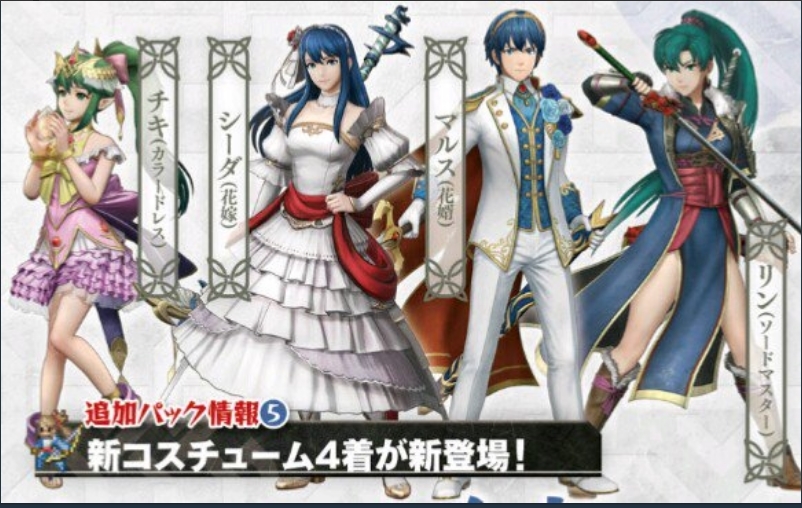 Some new weapons, effects, and maps will also be added. Caeda finally gets her signature Wing Spear weapon, each of the new SD character comes with a History Mode map based on their recruitment chapter from the game, and the level cap will raise to 130. The pack appears to be releasing on February 15th.
What are you most excited for from this upcoming DLC? Let us know on Twitter, and stay wired for more info in the coming week.
---
Leave a Comment