Game'sTalk.net has spilled the beans on Liar Princess and the Blind Prince. While the images from the newest issue of Famitsu have yet to appear, the site has shared some new details about the game.
First off, there's a release date: Japan will be getting the game on May 31st, and the price point for the game's Nintendo Switch version is 6,980 yen (the equivalent to roughly $63 USD).
There are also more details concerning the story and mechanics of the game: The Blind Prince wasn't born blind; he was accidentally maimed by the Liar Princess in her monster form. Entranced by her singing voice, the Blind Prince wanted to find the being behind the voice. Once discovered, the Liar Princess became fearful, and she swung at the Blind Prince. From there, the Blind Prince is imprisoned by his father and the Liar Princess gives up her voice in order to take the form of a princess.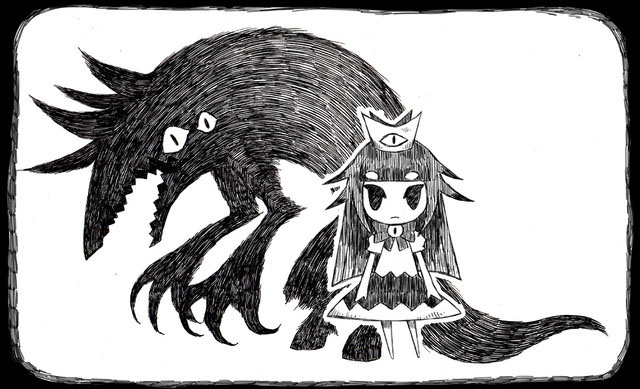 A fairy tale in the making, you'll control the Liar Princess as she leads the Blind Prince to a witch who lives in the forest. Knowing that the witch had the power to give the Liar Princess her new form, there's hope that she can also restore the Blind Prince to his former self. The side-scrolling adventure game will have you solving puzzles, switching between the Liar Princess' forms to utilize her abilities.
Are you as entranced by this game as we are? We hope that NIS America can comment soon about this hand drawn adventure!
Leave a Comment