Both releases of Hyrule Warriors have made use of amiibo for unlocks and materials, so it's no surprise that the Definitive Edition coming to Switch would be any different. What is a bit more brow raising is the singling out of Breath of the Wild amiibo.
Scrolling through the official Japanese website for the game, both Archer and Rider Link, as well as Breath of the Wild Zelda, are shown in the amiibo section. The page doesn't state what they'll do, but a good guess would be that the advertised costumes for the two might be unlocked by tapping those particular figures.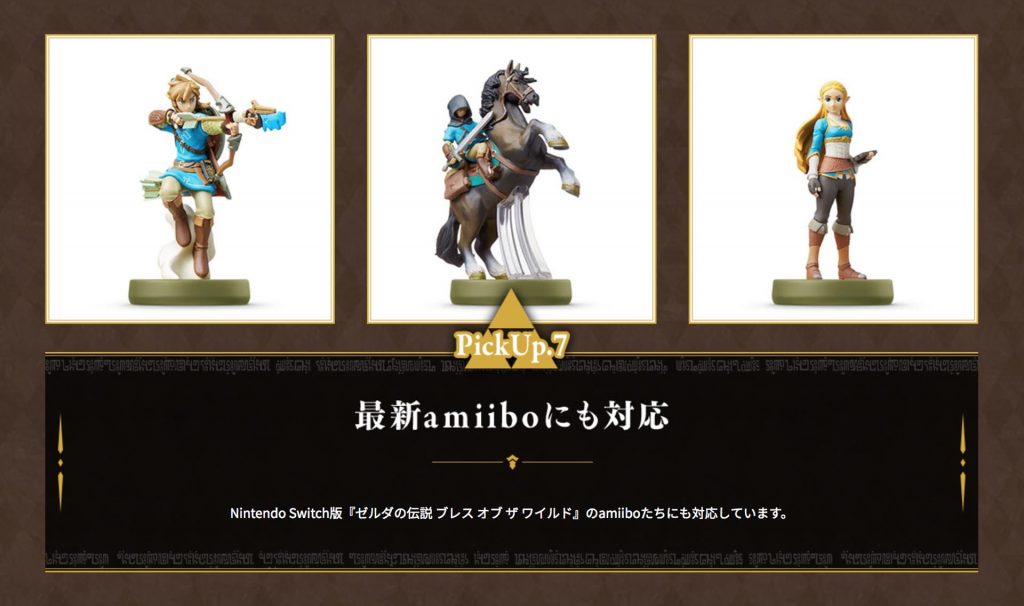 This would make sense, though it could also be a broad statement that the newer Zelda figures are joining the rest as offering better weapons and drops than other, unrelated figures. For instance, Rider Link may be just the ticket for unlocking better horse weapons; and I can see the Daruk and Mipha amiibo specifically unlocking higher grade weapons for Darunia and Ruto.
Regardless of what they may do, it's reassuring to know that some of my newer amiibo will fit into the daily taps that Musou games support when Hyrule Warriors comes to Nintendo Switch later this spring.
Leave a Comment