Not only is GameStop giving away codes for Dialga or Palkia so the duo can be added to your copies of Sun, Moon, Ultra Sun, and Ultra Moon, but the store also has a bonus for those of you who are trading card fans.
The newest expansion in the Pokémon Trading Card Game, Ultra Prism, was released last week. To further celebrate the release, GameStop is offering a promo card of Heatran that's free with a purchase of $25 or more of Pokémon TCG goods. While Heatran is in the Ultra Prism expansion, this promo card is slightly different — the Ultra Prism's logo is overlaying the artwork on the right side.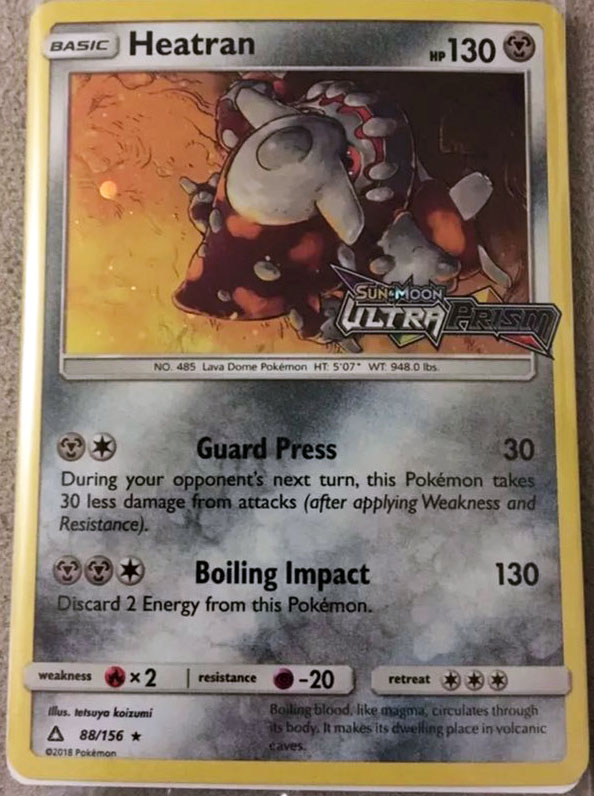 As reported by PokéBeach, the promotion will be active all month long and/or while supplies last. For those who want to add this card to your collection, we're hoping you have some lucky pulls so that Heatran can have some shiny, rare, and legendary buddies to hang out with!
Leave a Comment