The second Choose Your Legends event has come to a close and the results are in. A new era is here, with most popular Heroes now crowned — and the results aren't exactly a surprise.
Ascending to the top of the female charts, Celica took first place by over 7,000 votes. Her position shot up considerably compared to last time, no doubt due to the release of Fire Emblem Echoes: Shadows of Valentia. That said, the most voted character in this ballot is one longtime American fans have known a lot longer.
Surprising no one in the loop with this game, Hector stands at the top of the charts. Already an overwhelmingly powerful force in the game, we'll now have a second variant of Ostia's, and now Fire Emblem's, number one Hero.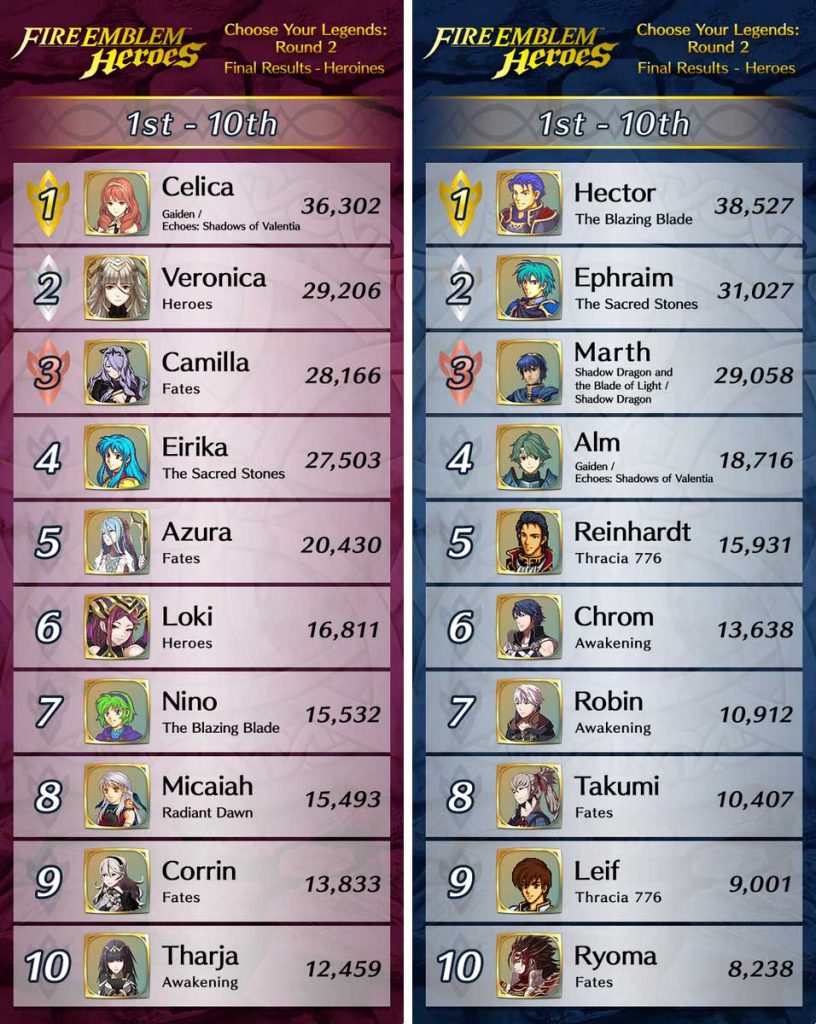 Just like the last Choose Your Legends event, the two second place winners will also get unique variants added into Fire Emblem Heroes. Ephraim managed to pick a fight but just couldn't win, though there's nothing disgusting about second place in this contest. The biggest surprise of the entire event though is that Veronica, Heroes' original antagonist character, has taken second place in the women's division. She'll finally receive a playable variant, though whether it'll be her existing (though attainable) one or something completely new remains to be seen.
Summoners may have to wait a while for these, as it was quite a few months until the first Choose Your Legends winners made it to the game. Still, it's something to look forward to and hoard to — these four will surely be worth the Orbs.
Leave a Comment