Despite only being on the market for just a few months by the time the latest Nintendo earnings report was compiled, Super Mario Odyssey has emerged as the best-selling Switch game globally, with over 9 million units being shifted by December 31, 2017.
The rest of the list isn't too shabby either – Mario Kart 8 Deluxe comes in second with over 7.3 millions sales, while launch game Breath of the Wild turns in a solid 6.7 million. Check out the full list below: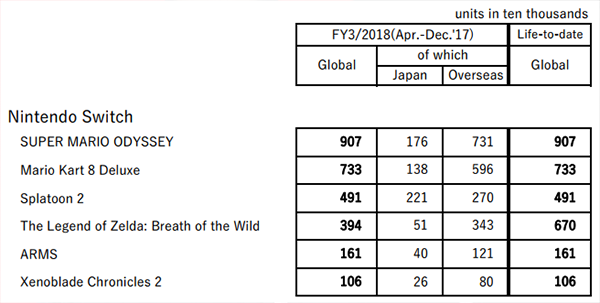 Hopefully this means we'll see even more open-ended Mario adventures in the years to come!
Leave a Comment