Continuing to fan-spaz over the Kirby eraser figures that Nintendo Wire's Kirby expert Ricky Berg covered earlier this week? Upon diving into Re-Ment's catalog of goodies, we found it also has a licensing agreement to craft Pokémon blind box figures too. Kirby isn't the only star of the show now as there's a few new Pokémon sets joining him this winter and spring!
Eraser figures
Pokémon characters are getting eraser figures of themselves again, as this will be the second volume of the cute line. Themed after Alola, the entire set is composed of the following eight critters: Pikachu, Alolan Vulpix, Mimikyu, Magikarp, Rowlet, Bounsweet, Cubone, and Jigglypuff. Some Pokémon come with a few extra accessories, notably Jigglypuff with the iconic marker from the anime series and Pikachu with a plumeria behind her left ear — meaning she's not single!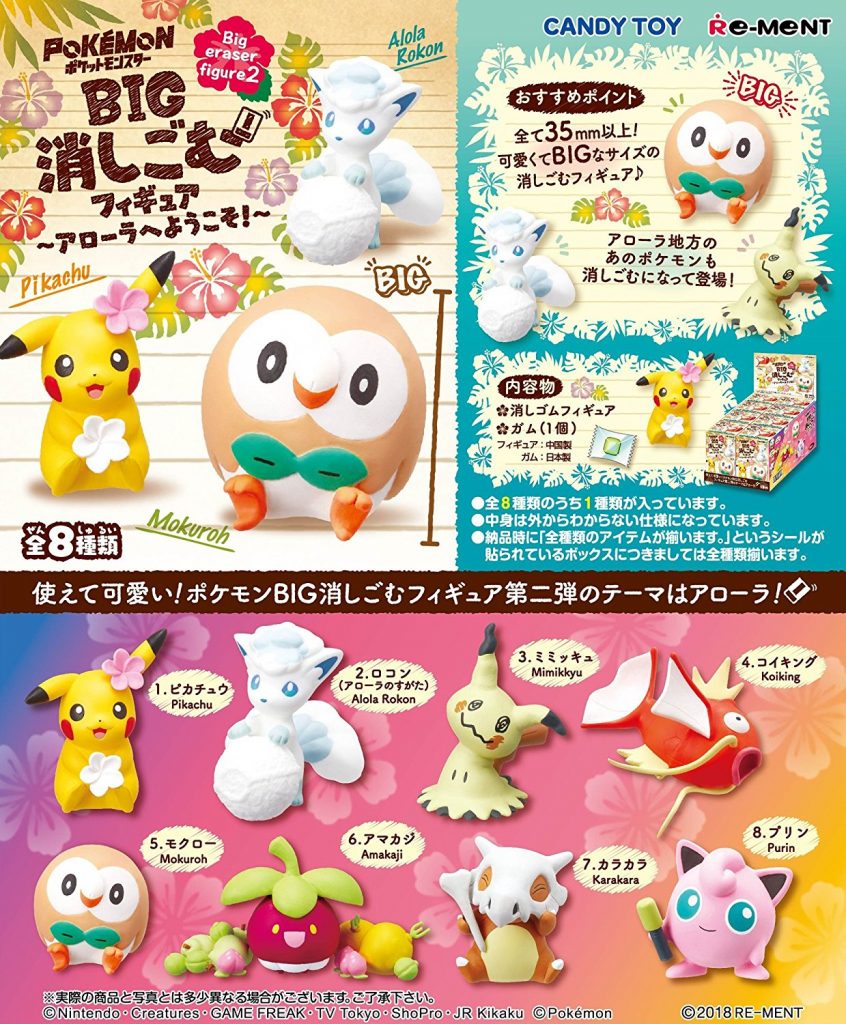 Terrarium fun
Another line getting a sequel is the Pokémon terrarium collection. A personal favorite of mine, these figures are contained environments displaying Pokémon in clear Poké Balls. On the inside you'll see a variety of Pokémon relaxing, in mid-attack, and more.
This volume includes Charizard, Articuno, and Squirtle sitting by themselves. The remaining three pieces feature pairs: Pikachu and Togepi, Psyduck and Poliwag, and Sandshrew and Cubone.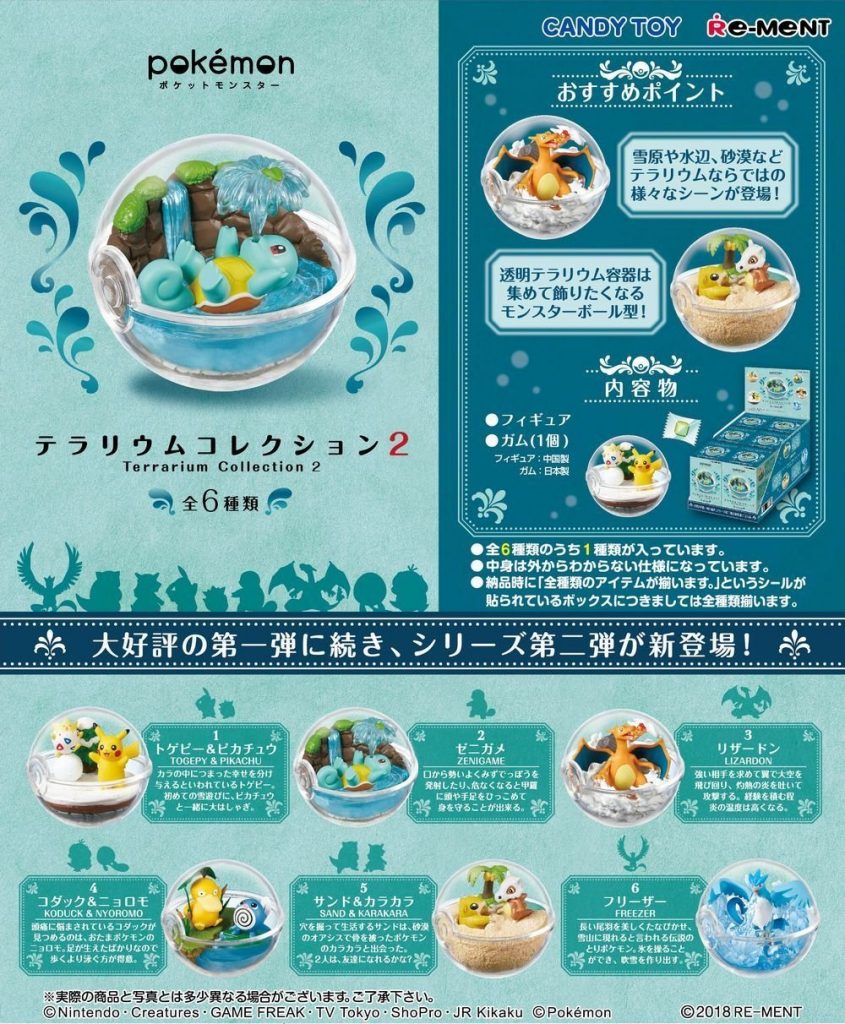 Scrumptious miniatures
A fan of miniature food? Re-Ment produces a line inspired by Japanese delicacies, but with a Pokémon twist. There are eight groupings available — everything from Pikachu decorated shaved ice to Generation 1 starters themed dango.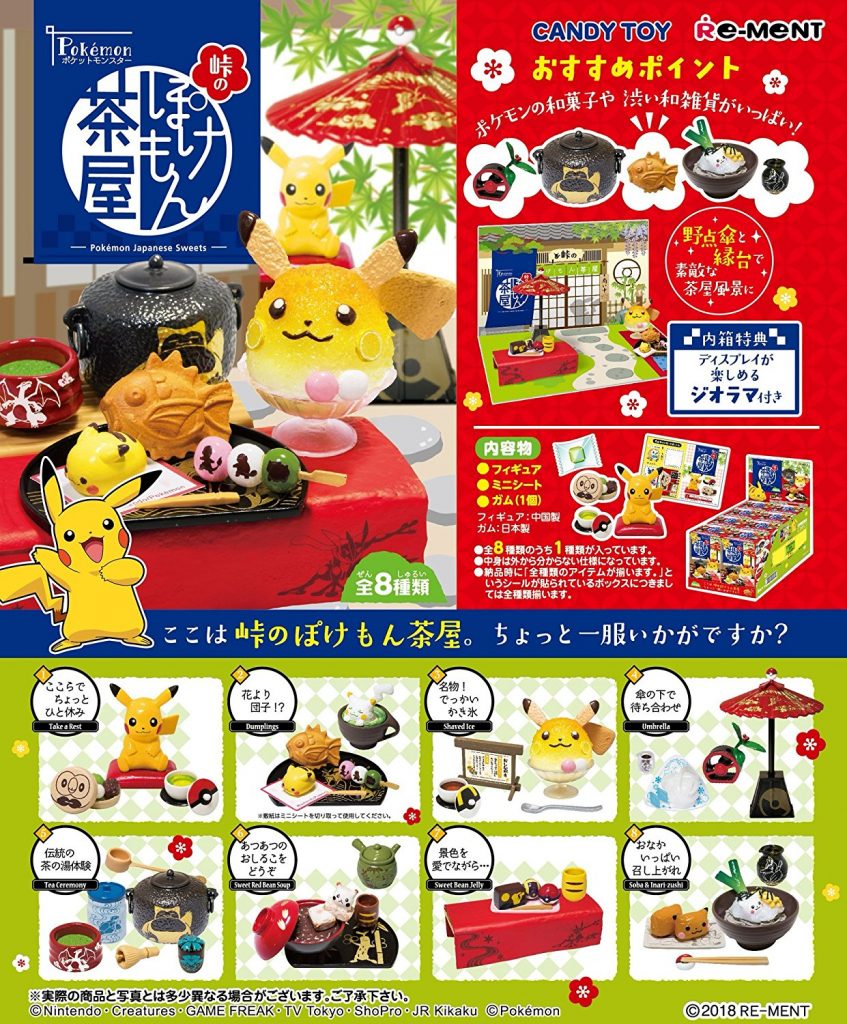 Perhaps the cutest of the bunch is a stacking tree piece. Composed of eight sections, this tall ecosystem can be put together or split up separately. A paradise with pecha berries scattered about, Pikachu, Celebi, Rowlet, Elekid, Bellossom, Bulbasaur, Oddish, Teddiursa, Pichu, and Pidgeotto all come together here.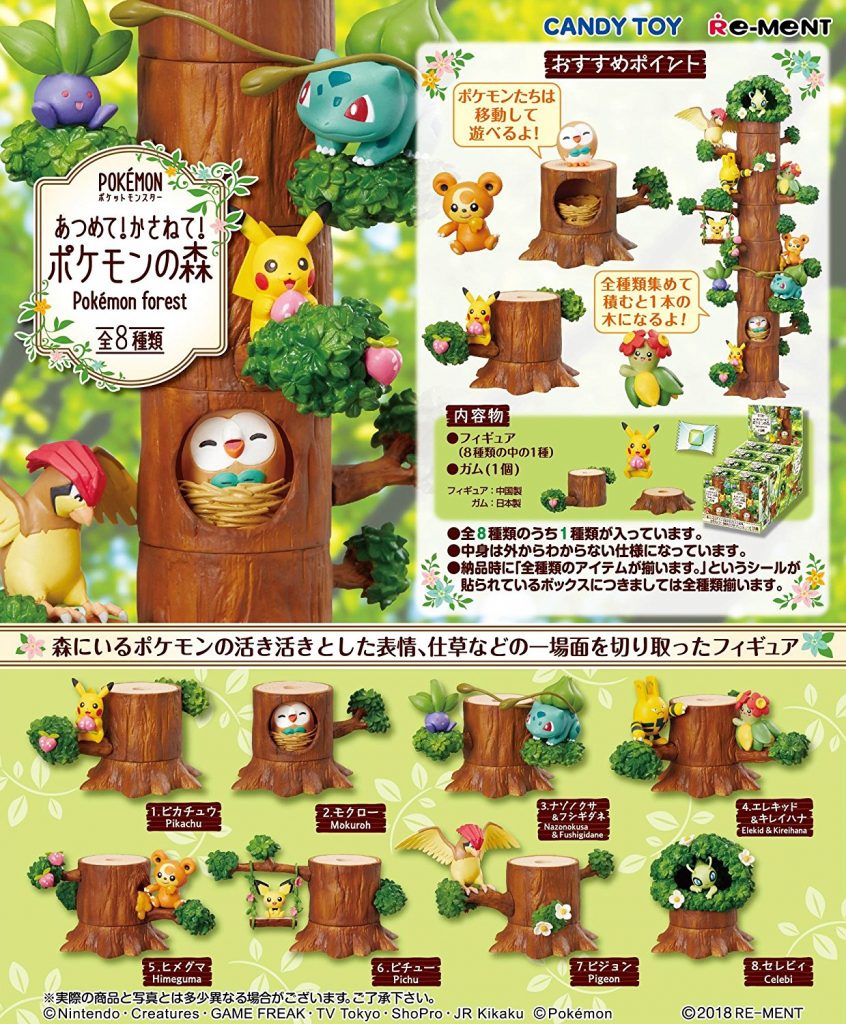 Functional and fun
Lastly, for those who want something with more function, there's a desktop collection! Pen holders, stands, and even a business card holder; this is the perfect set for those who want a cute setup that can also hold some stationery. The Bulbasaur business card holder alone is a must-have!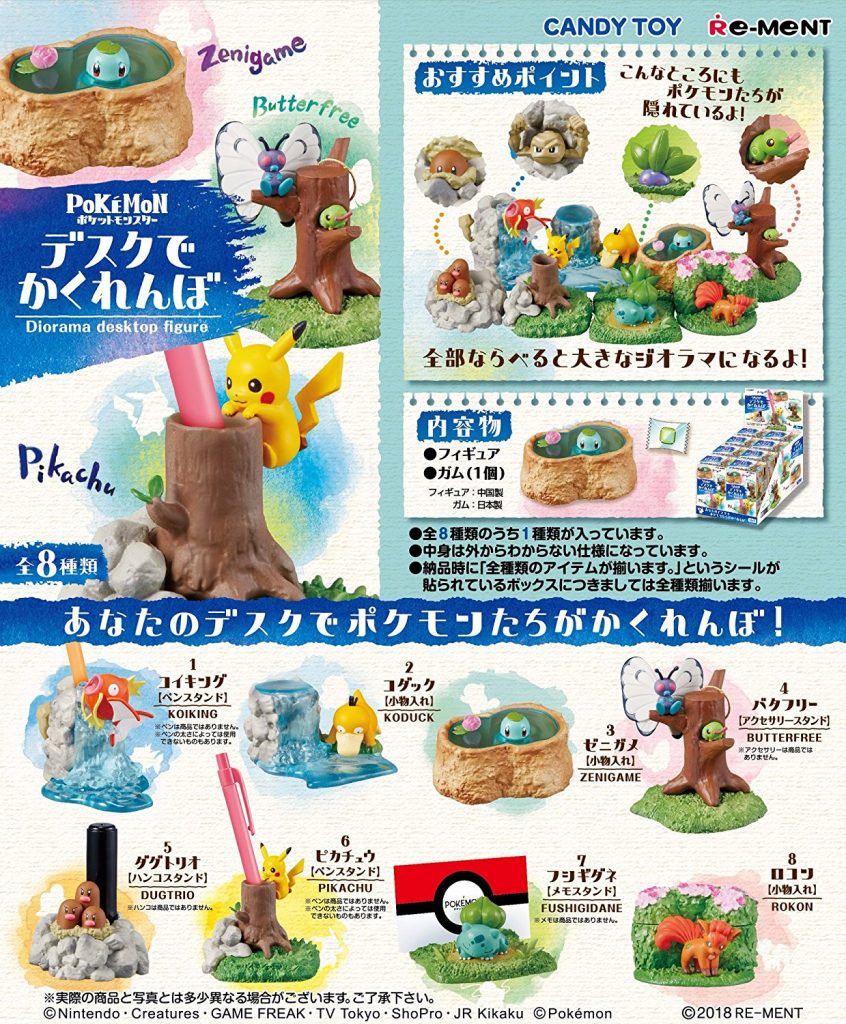 Every set is listed on Amazon Japan and each one comes with gum candy in its blind box. While individually, the boxes would could you about $5 each, Amazon is only listing the entire set. Want to import any of these and more products that Re-Ment has to offer? You can go ahead and check out its Amazon store page and start pre-ordering and importing all these cute goods!
Leave a Comment