That Spring 2018 time frame for Hyrule Warriors: Definitive Edition may soon be narrowed down more, as Nintendo has launched the official Japanese version of the website for the game. While only the main and introduction pages are active, we have a few new details about what you can expect when playing the Definitive Edition.
In between Kirby Star Allies and Detective Pikachu's releases, Japan is receiving the Switch's version of Hyrule Warriors on March 22nd. The official site shows off seven more "facts and features," and while not all are new, there's at least some confirmation about game's HD graphics. As for defining HD, we know that the resolution for the game in docked mode will be 1080p. And if you're planning to take the title for a spin outside the Switch dock, you'll be viewing your screen in 720p.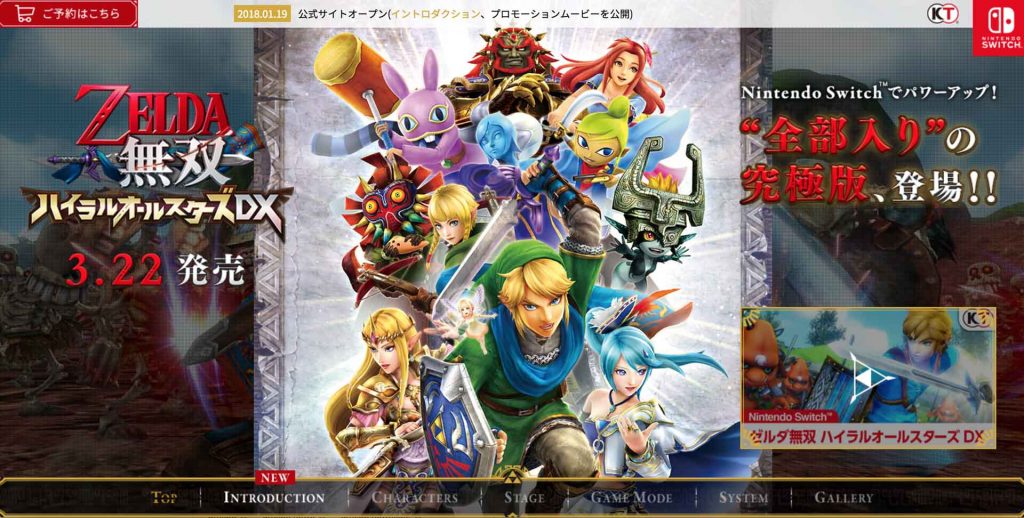 As of now, the site doesn't mention frames per second numbers for either style of play. Furthermore, any scenes pertaining to the 3DS version of the game (Hyrule Warriors Legends) will be in HD and fit in with the cutscenes from the Wii U version.
There's still no official date for North American and European audiences. Keep following Nintendo Wire here, and on Twitter, and Facebook, as we'll be reporting on when we can play as Linkle on the Nintendo Switch when the information becomes available.
Leave a Comment