Just yesterday we got our first glimpse of February's My Nintendo rewards which once again feature a variety of discounts and digital wallpapers. What we didn't notice, however, was that Nintendo has uncovered the existence of three extra days for the entire month.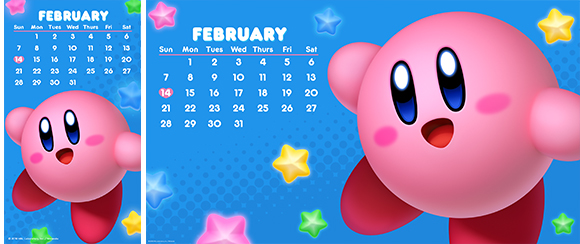 That's right, it looks like Nintendo has simply overlaid last month's calendar with a text change and some Kirby graphics, resulting in quite the weird reward.
Perhaps some of you will see this as further proof My Nintendo is a downgrade to Club Nintendo, but look on the positive side – it's three more days to celebrate Kirby!
Leave a Comment