Just in time to cash in any expiring points, My Nintendo has updated its rewards. Let's see what new additions are in store!
FEBRU-POYO-ARY
The pink and squishy hero is the star of My Nintendo's latest Platinum Point rewards. Trusted to save worlds and compete for cake, Kirby's latest game, Kirby Battle Royale, is being celebrated with a 3DS theme. For 100 Platinum Points, you can display Kirby in the midst of the fight and drooling over a grand patisserie prize. Celebrate Kirby even more with the February calendar wallpaper reward. At 50 Platinum Points, you can say "Poyo!" right back at him next month!
NINDIES VOLUME 3
The next set of Nindie Game Gold Point Rewards is here! Have only 30 or 50 Gold Points to spare? These four, hand-selected games won't break your My Nintendo point bank and they'll add a bit more fun to your day.
At 30 Gold Points, the Gunman Clive HD Collection for Wii U can be yours. Combining Gunman Clive 1 and 2 on 3DS and bringing the gunslinging hero to the Wii U, you can take a trip to the old west and around the world starting today.
Priced at 50 Gold Points, the remaining three titles are as follows: Siesta Fiesta (3DS), Mighty Switch Force! (3DS), and Year Walk (Wii U).
Defeat enemies, solve puzzles, and earn points all while hitting the snooze button in Siesta Fiesta. Try and take control of Siesta, who is living up to his namesake, by bouncing his sleeping self around by using his bed — a very unique way to travel for sure!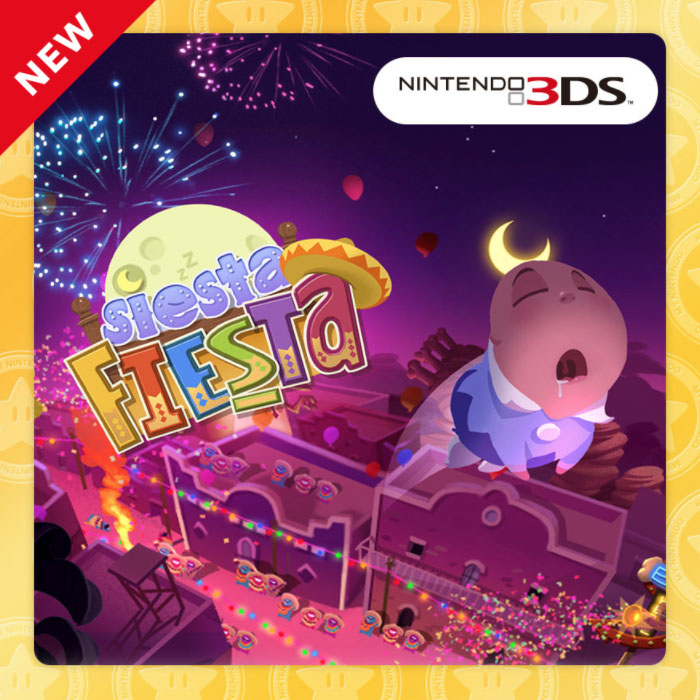 Sound the alarm! Patricia Wagon is needed to round up the Space Hooligans. The first game in WayForward's Mighty Switch Force! line, it's time to control your surrounding environment by switching launchers on and off. Join Patricia's mission and see where it all started!
Year Walk drops you into a stylized realm of Sweden in the 19th century. With the Wii U GamePad in hand, work your way through the story and grim woods by solving puzzle after puzzle with motion controls. Need a game to play in the dark? Year Walk might live up to its namesake during midnight play sessions.
All four games will be available on My Nintendo until March 25th at 11 p.m. PT | March 26th at 2 a.m. ET.
What will you be cashing in your points for this weekend, and what's on your wish list for My Nintendo's future?
Leave a Comment