Not even a week after its release for the Nintendo eShop, Red Hook Studios announced that Merge Games will be publishing physical copies of Darkest Dungeon for the Nintendo Switch.
Dubbed the Darkest Dungeon: Ancestral Edition, the physical game will also receive a run for the PlayStation 4. This version of the game will be available sometime in March of this year. Pricing for the Nintendo Switch version is as follows: $39.99 | €39.99 | £34.99. This upcoming version will also contain all the DLC that has been released as of yet (The Crimson Court and The Shieldbreaker), but there's no mention if this spring's DLC release, The Color of Madness, is making it onto the cartridge.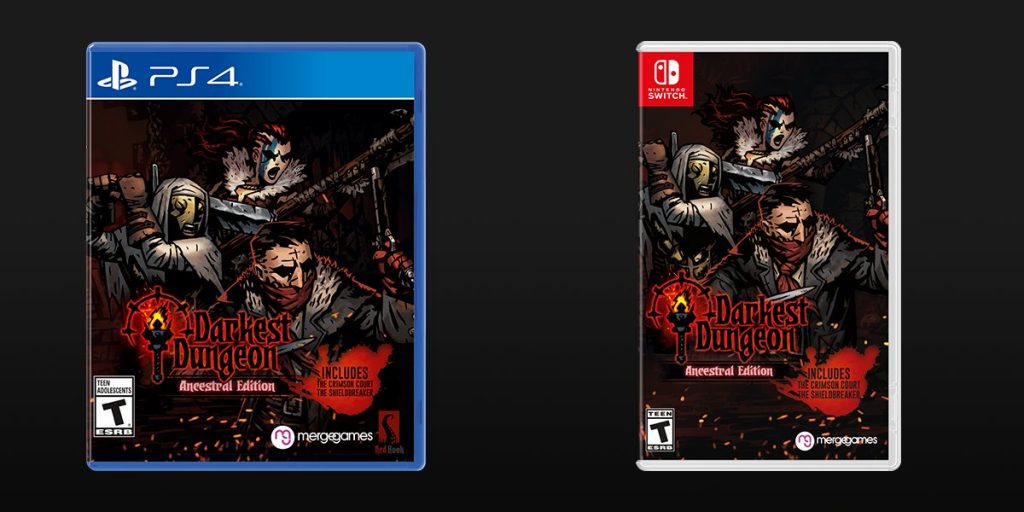 Regardless, fans of the game or even works inspired by H.P. Lovecraft should keep their eyes on Red Hook Studios' social media accounts. You could even shoot them a tweet if you want to see a limited collector's edition, as John from Red Hook Studios mentioned it with today's announcement. They're exploring the idea right now, but if enough fans chime in, you might see something extra special hit the market in March.
Leave a Comment