Much like the Switch itself, the Legend of Zelda: Breath of the Wild has been a runaway success sales-wise since it launched in early March 2017 alongside the system, while its presence on the Wii U undoubtedly helped too. The extent of the game's success, however, is easy to under-estimate until you look at the data.
Over on Resetera, poster Ishaan has collated sales data from the last nineteen years of Zelda games. With the graph below they highlight how Breath of the Wild has managed to outsell everything released since the original Nintendo 64 version of Ocarina of Time, and that's before factoring in digital sales.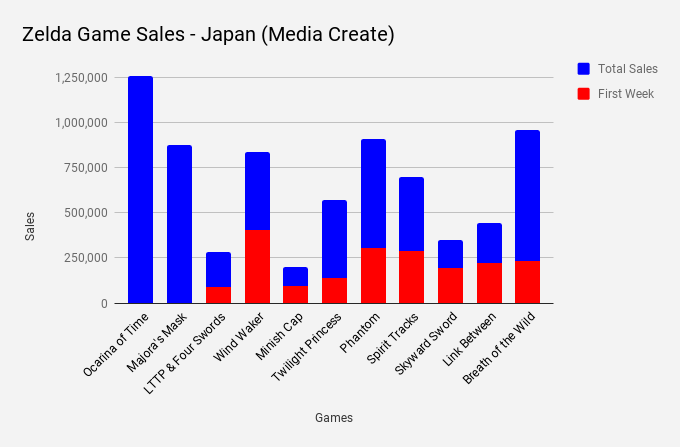 This is quite significant as Zelda is a relatively minor franchise in its home country compared to its significance in the west. Hopefully this is a sign of a brighter future for our Hylian heroes in the years to come!
Leave a Comment