Sometimes you just have to embrace your identity, and I can think of no better example than Gal*Gun 2's newly revealed Collector's Edition. A risqué affair full of lovestruck girls and some less than subtle ways of stopping them in their tracks, the hybrid visual novel/rail shooter sequel is coming to Nintendo Switch this Spring.
This extra special package brings some of the usual suspects, like a soundtrack CD and art book, and even a plushie and pin set within its special box. It's the last prize though that might just make you look twice. See if you can spot it — I'll wait.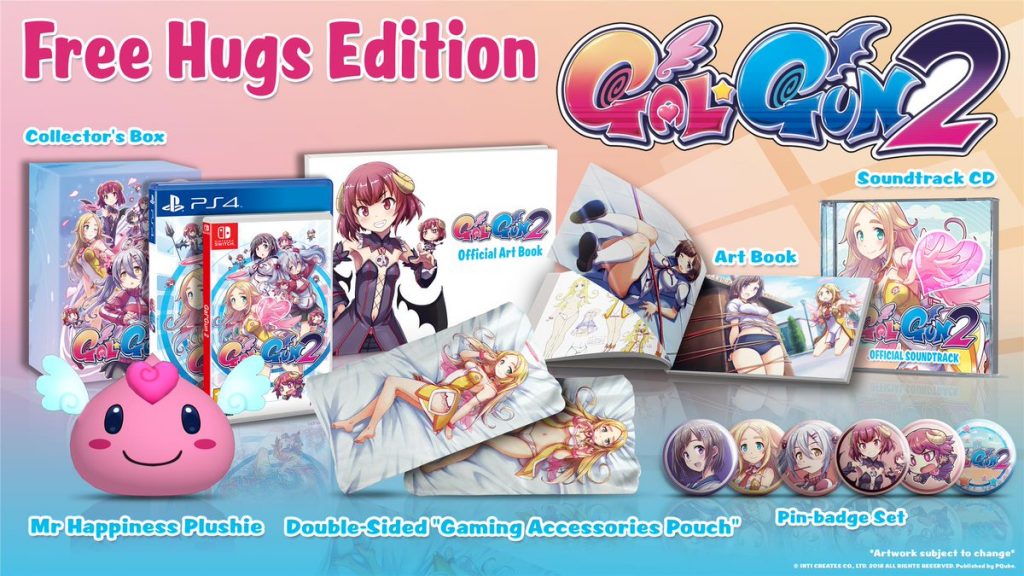 Yep, it's that double-sided "accessories pouch." Because who wouldn't want that coming alongside their game? For reasons. Say what you may about its presence here, this is a company that knows the audience for this game. If you count yourself among them, you can grab the US Switch edition of this box set on the Rice Digital site.
Look forward to more on Gal*Gun 2 in time as we come closer and closer to its release window and its own special brand of happiness.  
Leave a Comment