Ever wanted to command armies of tiny, adorable mechas on your Nintendo Switch? Well, your incredibly specific wish has been granted! The latest issue of Famitsu (via Gematsu) has confirmed that SD Gundam G Generation Genesis, released in 2016 for PS4 and PS Vita in Japan, will be heading to Japanese Switch systems this April.
In the game you take part in tactical battles on a grid system where 3D models of the super-deformed robots clash when they face each other. If you're a fan of the massive Gundam franchise you're in luck too as the game features over 650 units, thanks to all previously released DLC being included in the Switch version.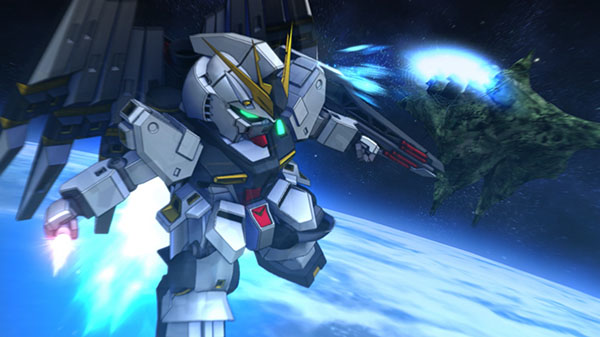 Also included with early Switch orders is a copy of Super Gachapon World: SD Gundam X, a Super Famicom game from 1992. Whether this will use Nintendo's as-of-yet unrevealed Virtual Console set-up or a proprietary emulator remains to be seen.
While typically this game wouldn't be too newsworthy for a predominantly English website like this, it's worth noting that the game was fully localized into English for its Singapore release. This means there's the chance you'll be able to download it via the Japanese eShop to your Switch, thanks to the lack of region locking, and play it in English.
We'll have to wait and see how it pans out, though, when SD Gundam G Generation Genesis launches in Japan on April 26th.
Leave a Comment