Once Nintendo's first Direct of 2018 was dropped and titled as a Nintendo Direct Mini, fans quickly poured over Nintendo's history. A pattern soon emerged, one that would get Nintendo fans excited once again: Nearly every Mini had some sort of Nintendo Direct occur within the next 20 days. Now, this is purely speculation, but with recent comments from made by leakers and insiders, it seems like we might see an announcement for another Direct this week.
On Resetera's thread for the January 11th Nintendo Direct Mini, users Chrom and Emily have come forward with new information. While they aren't extremely detailed posts, they're here to quell the hype train so that we're not left disappointed concerning Nintendo's next announcement.
"Yes, I've been hearing for a while that another Nintendo Direct is in fact happening later this week, but the new Fire Emblem apparently won't be featured there either. I know nothing of its exact contents, but I've learned that it won't be the one to reveal Fire Emblem. It sounds like another small Nintendo Direct from my understanding, no idea how they'll announce it. A more feature-length Nintendo Direct is supposedly planned for sometime in February, and, in my opinion, that's probably when we may see Fire Emblem after all. Here's hoping, I'm really excited for it. At this point I'm not thinking there'll be another Fire Emblem Direct though, sadly."
"I just want to offer some food for thought. What I'm about to say might not make much sense today. But hopefully this post will make more sense as the year progresses. I apologize for sounding cryptic or vague. I'm trying to point everyone's hopes and expectations for 2018 in the right direction without spoiling announcements.

First, I think we've been a bit spoiled by Nintendo Directs. Because the truth is, not every Nintendo game announcement requires a big general Direct or even a Mini-sized Direct. Sometimes uploading and dumping a short video or trailer on YouTube is more than enough to create a ton of buzz for a product. (Example: See the short Switch reveal video)
Attracting New Players

1.Kimishima has stated that he wants to attract "new players". This includes small children and consumers who have barely touched game consoles.


2. In October 2016, Kimishima told Bloomberg that Nintendo was planning for new accessories and add-on hardware. It's very likely that these new accessories will include new software.

3. Last month, Kimishima said Nintendo hopes to increase momentum by releasing games that offer "new ways to play". That's part of their plan to sell 20 million units in fiscal year 2018.

4. Nintendo is not abandoning core gamers in an attempt to attract new players. They believe they can attract "new players" while still keeping "core gamers" interested and happy.

Third Party Support

4. Nintendo is under no pressure to reveal all of their third party titles in January. Keep in mind that Doom, Wolfenstein II, LA Noire, and WWE 2K18 weren't revealed for Switch until the very last 3 months of 2017. And Mario + Rabbids (Ubisoft) and Rocket League were not revealed until E3.

5. As I said before, this is a good year for third party stuff. This is a year that already has Wolfenstein II, Dark Souls, Ys VIII, Valkyria Chronicles 4, The World Ends With You, Payday 2, Dragon Quest Builders, SNK Heroines, Octopath Traveler, Mega Man 11 and Travis Strikes Back.

6. But there are still more third party titles that will be announced later this year from Square Enix, Ubisoft, and Bandai Namco. Some of these unannounced titles may have been rumored on the internet before — and some unannounced titles have never been rumored at all. Trust me, there's some good stuff coming from third parties. You will be pleasantly surprised in the third party department.

7. Lastly, Kimishima himself said "different sorts of genres will be covered by third-parties, which will help expand the system's user base." So if you don't want to take my word for it, then take Kimishima's.

Final Thoughts

If there is any announcement this week, don't automatically assume that it's a Direct or a Mini-Direct. There is such a thing as a short trailer uploaded on YouTube, ya know.

If there is any announcement this week, don't automatically assume that it will appeal to core Nintendo fans and older gamers."

With all that said, the idea of a Wii Sports game for the Nintendo Switch popped into my mind. Nintendo needs a party/fitness game that showcases the HD Rumble features of the Joy-Cons. Mashing up the Wii Sports formula with 1-2-Switch will be just the thing for casual audiences, and it lets gamers who are blind and/or have sensory issues partake in another game on the Switch.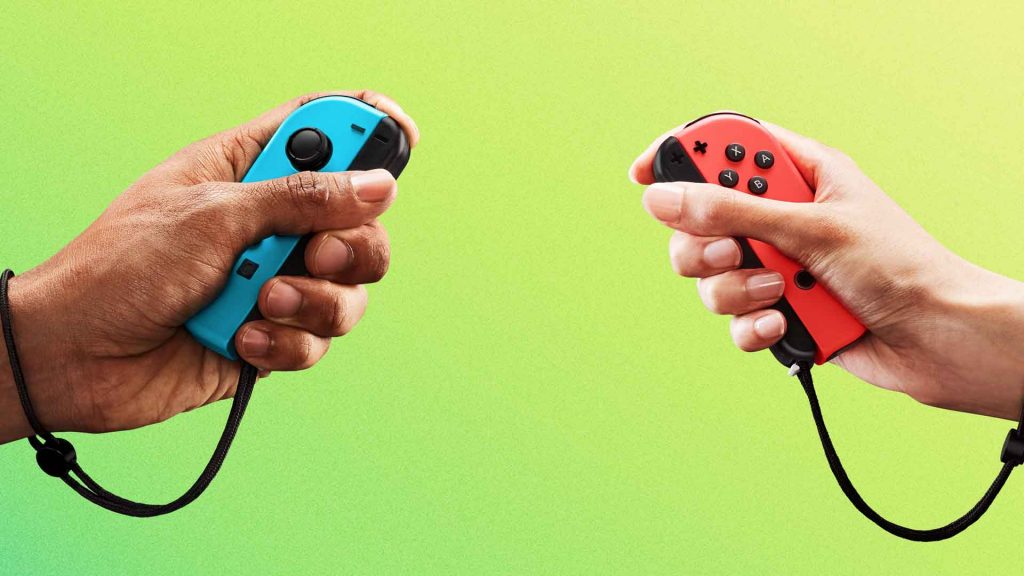 Plus, if Nintendo was to follow in its marketing footsteps from last year, it could take this week's potential announcement and make an extended and standard 30 second cut commercial for this year's Super Bowl. Last year's commercial was shared before the console's release, and this time around Nintendo would be advertising to an audience that's already had experience with the console.
Expanding on this idea, I decided to take a look at notable Nintendo moments from last year and map out a potential schedule for 2018:
2017
January 12th – Nintendo Switch presentation

January 18th – Fire Emblem Direct

February 5th – Super Bowl commercial

February 28th – Nindies Showcase

April 12th – Nintendo Direct

May 17th – Nintendo Direct (ARMS)

June 6th – Pokémon Direct

June 13th – Nintendo Spotlight: E3 2017

July 6th – Nintendo Direct (Splatoon 2)

August 30th – Nindies Showcase (PAX West 2017)

September 13th – Nintendo Direct

October 24th – Nintendo Direct (Animal Crossing: Pocket Camp)

November 7th – Nintendo Direct (Xenoblade Chronicles 2)
2018
January 11th – Nintendo Direct Mini

January 18th – Rumored announcement for casual gamer audience

February 4th – Tentative date for Super Bowl, potential commercial showcasing games announced this month

February – Potential announcement, possibly Nindies Showcase themed

March – Nintendo Direct for Kirby Star Allies and dates/more details for Hyrule Warriors: Definitive Edition, Mario Tennis Aces and more

May – Refresher on what will be out prior to E3 and potential announcement for "how to participate" in live events at E3

June 12th, 13th or 14th – Nintendo Spotlight: E3 2018

August 29th or 30th – Nindies Showcase at PAX West 2018

September – potential Nintendo Direct if a major release is planned for the end of October

October or November – Themed Nintendo Direct(s) for specific game(s)

While the lists aren't perfect, I achieved my goal when it came to highlighting key moments from last year. 2018 won't be an exact copy, but the formula from 2017 worked, so it has that skeletal structure to use as a blueprint for this year.
We're only halfway through January at the moment, and Nintendo is already stirring up the hype train excitement. If a Direct Mini contains information for over a dozen games, the next Direct that hits (whether this month or March, a more likely candidate) will be jam-packed with a solid second year gaming library for the Nintendo Switch.
Leave a Comment