SenorDeeebs and bluesun from the r/ACPocketCamp Discord are once again keeping Pocket Camp fans in the loop with the latest changes to the app. While minor, a small Version 1.1.2 update was recently implemented. There's a small change for a future update that we've covered in previous, spoiler-heavy pieces, but that's not what grabbed our attention this time — it's the adjustment to the Isabelle Kite model item that caught our eye.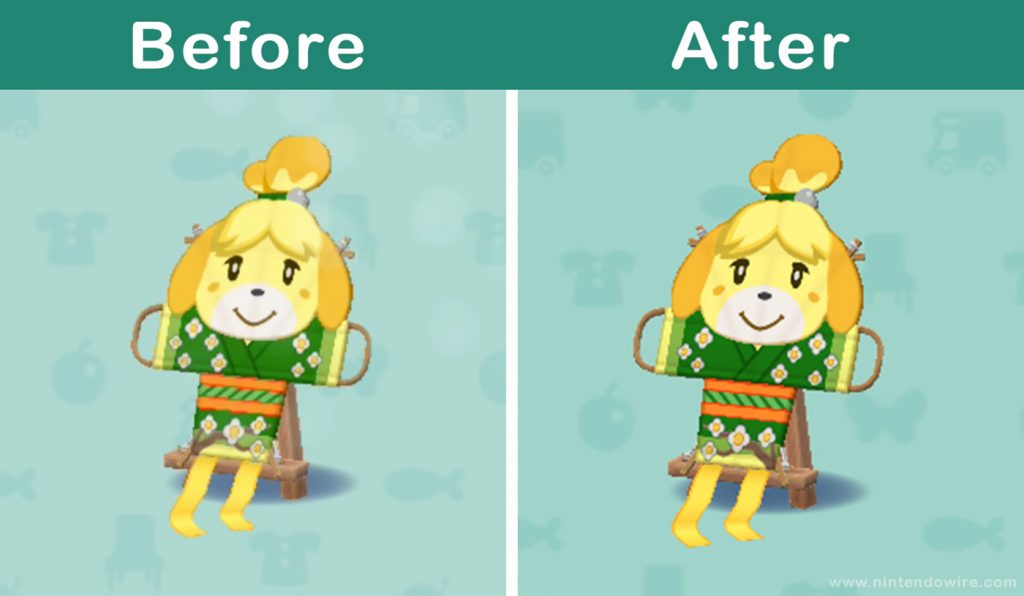 For those who know what right-over-left and left-over-right mean for kimono folds, this information should come as no surprise that this alteration was necessary. According to Japanese culture, the original model for Isabelle Kite featured the folding method for a dead body, thus making her a zombie, dead or cursed with bad luck. Since the theme of celebrating the New Year is for new beginnings and having good luck, making a reward item that's a magnet for bad luck probably wasn't the best idea for that particular event.
Did you spot the error initially?
Leave a Comment