With the latest update added to Animal Crossing: Pocket Camp the past weekend, this week has been hectic with bluesun datamining the game. Thanks to SenorDeeebs, they've posted all the information onto the ACPocketCamp subreddit.
Ready to be spoiled?
NEW THIS, NEW THAT
More clothes, more villagers, more items, more events… Nintendo is quickly adding chunks from the previous Animal Crossing games to the app — plus some brand new things, too! Where shall we begin?
CRAFTING CORNER
With gardening added, crafting clothing is on the horizon. 36 various clothing items may be part of the first wave here:
Arctic-camo pants
Arctic-camo shirt
Argyle tights
Beatnik shirt
Blue pom-pom hat
Bunny hood
Checkered socks
Cuffed pants
DJ cap
Doctor's mask
Fluffy dress
Geisha wig
Gray leggings
Green-stripe shoes
Green-stripe socks
Hanten shirt
Hiking gaiters
Kilt
Lace-up boots
Mod shirt
Navy formal skirt
Orange jacket
Orange knit hat
Orange pants
Pink glasses
Pink parka
Puffy hat
Purple cap
Purple dot shoes
Purple high-tops
Red down jacket
Tacky sweater
Tortoise specs
Turnip dress
Waffle shirt
White patent shoes

Clothes will need a combination of cotton, paper and cute essence to be made. I recommend that you begin hoarding these supplies now, but you might have to focus on another crafting item once Candy Canes stop appearing at the quarry.
Part of a new event, a Snowflake crafting item will be needed to make items as well as an amenity! Themed as Winter Sports, you'll have to be running around to fulfill requests so you can have a special snow-packed half-pipe for your campgrounds.
STRANGERS ON A TRAIN

The Animal Crossing NPC that you met when booting up one of the previous games will be here! Teased in a "coming soon" tweet, Rover matches that cat silhouette. Soon Rover will have a challenge for you concerning the newly implemented garden area. Get ready to plant special flowers and watch for special butterflies. Furniture, clothing and even a camper skin will be included in the rewards.
24K MAGIC
Those fine Italian feathered friends at OK Motors have something in the works. Smitten with shiny objects and bottle caps, it looks like a slot machine might be just the trick in trying to jazz up the lot. It'll also keep Bepe entertained, and it may even inspire him.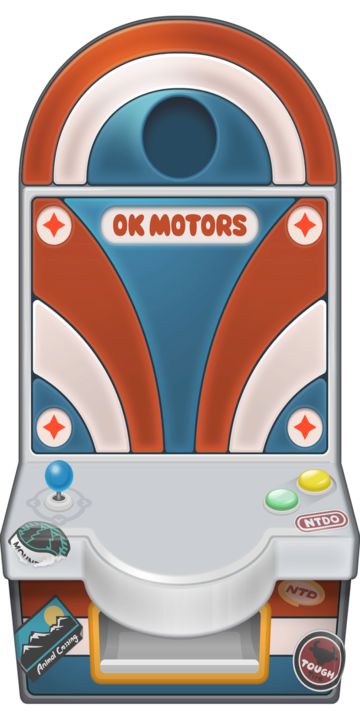 Not too much is known about this, outside of a few images. A standard slot machine will appear at OK Motors at some point and the currency you can win are bottle caps (referred to as Caps.) From there it appears you can exchange Caps for crafting supplies, clothing and more.
HOWDY NEW NEIGHBOR

We still have seven villagers that have to be added to the app. And now it's jumping back to 11 as Ava, Boots, Sprinkle and Static have been found! As for when they will appear in game, here's a possibility…
HOSTING THE MOST
When Antonio, Bluebear, Phoebe and Raddle were added in the previous update, some new goals appeared with a "Host the Most" event. In previous datamines the "Host the Most" text popped up again and again, but now there have been dates associated with future ones.
Starting December 21st, the second Host the Most event will begin. Ending on the 27th, the following villagers will start appearing: Goose, June, Mitzi, Drake, Marshal, Vesta and Avery. As for Ava, Boots, Sprinkle and Static, they'll appear in a third Host the Most event that kicks off January 7th to 13th.
Even more events have been found with dates! Check them out here:

DECEMBER
21st – 27th: Host the Most #2
26th – January 11th: New Year's 2018
26th – January 11th: Event Challenge tied to New Year's 2018
JANUARY
1st – 5th: New Year's Leaf Ticket Offers
7th – 13th: Host the Most #3
11th – 22nd: Rover's Garden Safari
11th – 22nd: Event Challenge affiliated with Rover's Garden Safari
17th – 22nd: Rover's Garden Safari – 2nd Round
22nd – 31st: Winter Sports debut
22nd – 31st: Event Challenge tied to Winter Sports
UNKNOWN
OK Motors Game Machine
Trial Challenge
Seasonal Item

Whew! That was a very detailed datamine! While you're waiting for your flowers to bloom, what new addition are you looking forward to?
Leave a Comment