The first sneak peek of what 2018 has in store for the World of Nintendo toy line is here!
Jakks Pacific has revealed its take on the Hammer Bro: the original, non-captured version.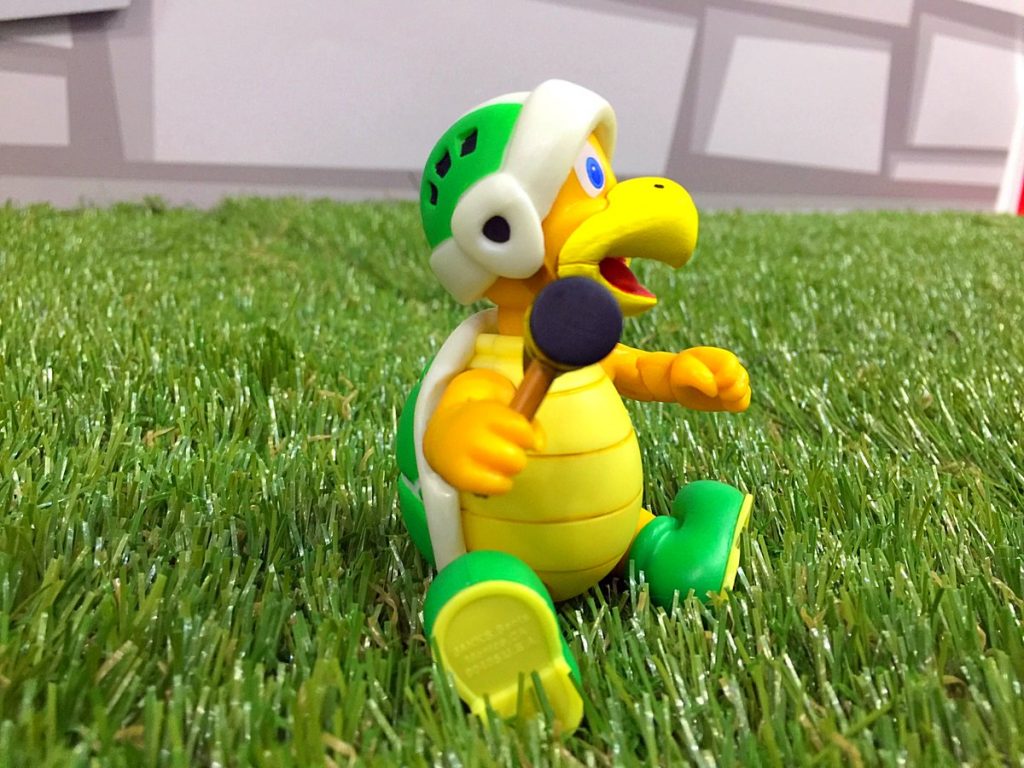 With the lack of scale present in the photo, this Hammer Bro could be part of the 2.5 inch or 4 inch lines. We're not sure at the moment, and Jakks Pacific hasn't clarified too many details about this baddie's entry into the series (yet). What was shared within the tweet is the promise of new entries coming soon, followed by hashtags of "plush" and "figures."
We previously reported various listings on Entertainment Earth's site back in June 2017. Some listings were detailed, like the one describing Navi's famous "Hey, listen!" becoming a reality through a toy, but other descriptions haven't been as specific. There have been some changes on Entertainment Earth's site since then, which include the shifting of dates for various waves of figures and plushes. March, April and June 2018 are the most current placeholder dates for the next entries in the World of Nintendo line, and those months definitely fit the "coming soon" statement provided by Jakks Pacific.
Here's hoping that the first Friday Jakks chats (#jakkschats) will be World of Nintendo themed! As avid fans of this toy line, we're happy to see more figures join the foray and we can't wait to see what Jakks Pacific has in store for us Nintendo fans this year!
Leave a Comment