Skyrim fans have been able to add a little flair to their Switch copy of the game since the start of this month, when Bethesda made available some downloadable alternative covers fans could print off themselves. If you're unable to do that, though, there's another method.
GameStop stores across the U.S. have received professionally printed covers that feature the art piece crafted by Aled Lewis for Bethesda and iam8bit. From now until supplies runs out, any purchase of Skyrim for the Nintendo Switch will earn you two reversible covers – the original art piece and its warmer color palette variant. Yes, purchase. So if you've been exploring Tamriel on the go already, you might be out of luck without paying $59.99 plus tax.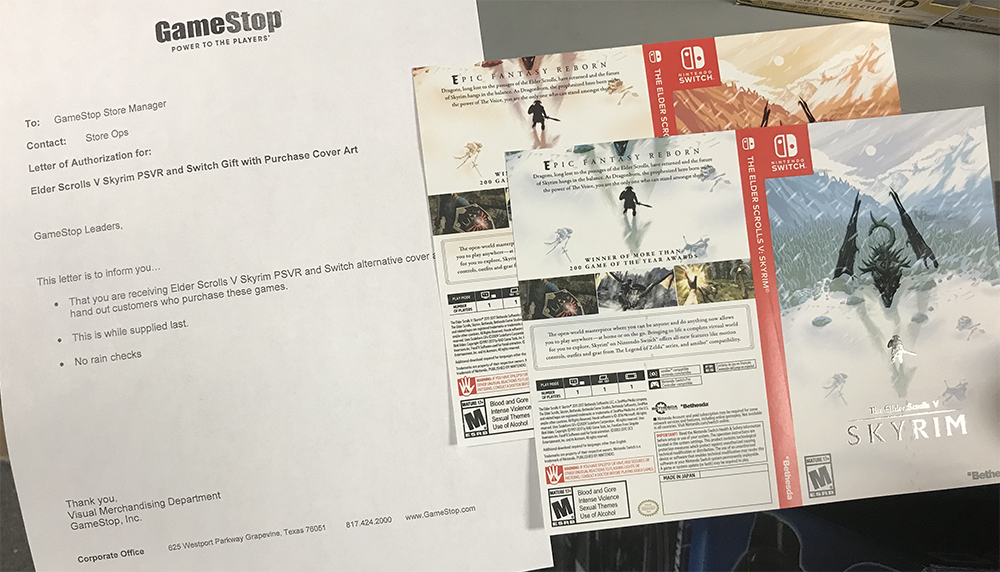 This promotion also applies to the Skyrim PSVR for PlayStation 4 Pro.
If you want an even more professional version of the art you can also pre-order one of a limited 500 screenprints via iam8bit.
Will you be picking these up?
Leave a Comment