No doubt plenty of you have been thoroughly exploring Alrest these past few weeks in Xenoblade Chronicles 2, and it's just as likely you've ran into little bugs and issues that can spoil the experience. Thankfully a patch is on the way this December 21st (22nd in Japan) that'll fix quite a few things and make the general experience more enjoyable.
For starters, Tora's Tiger! Tiger! minigame will be getting an easy mode for those wanting some more laidback spelunking, and while exploring the X button will now go directly to your location on the fast travel map – no more cumbersome menus when you just want to double back on your journey. Speaking of maps, you'll be able to get a 1:1 perspective of the mini-map by pressing in the left stick, for those sneakier quest markers.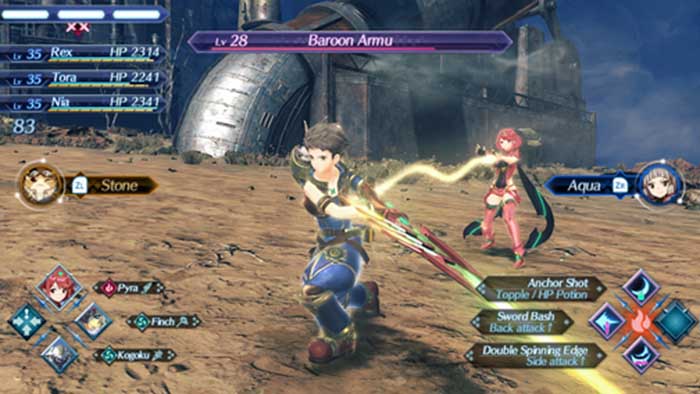 It's also revealed that those who have bought an expansion pass will get a batch of goodies alongside the update. These include:
Driver's Essentials Set: Rare Core Crystal (x10), Legendary Core Crystal (x1), Overdrive Protocol (x3)
Upgrade Parts for Poppi: Ether (x30 000)
Pyra's Favourite Things: Jenerossi Tea (x5)
Nia's Favourite Things: Ardainian Bear Carving (x5)
Speaking of the expansion pass, the planned update in January will bring more improvements to the minimap, a few additional quests and second playthrough features. These include being able to send Pyra and Dromarch on Merc missions as well as the unlocked ability to recruit certain currently unobtainable Blades.
Perfectly Nintendo has translated the full patch notes, so be sure to head on over there to see the specific bug fixes.
Be sure to download the update this December 21st!
Leave a Comment