UPDATE: It's been confirmed via Nintendo UK's Twitter that this edition will be released in Europe too, with the much less suggestive "Special Edition" moniker and a different box design.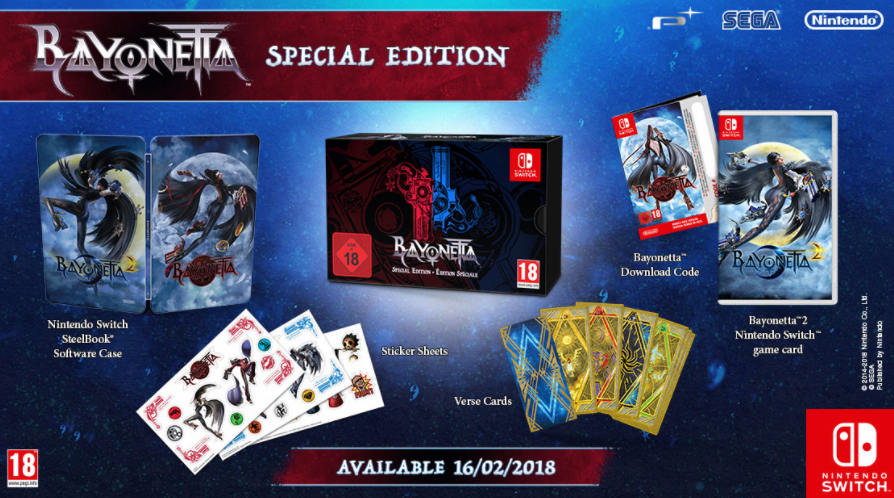 ---
In addition to an announcement of Bayonetta 3, Nintendo revealed an upcoming Switch port of Bayonetta 2, packaged with the original Bayonetta. Along with the game, it appears Japan will also be receiving a special bundle of the port — the "Non-Stop Climax Edition."
Along with the games, the bundle will include a steelbook, 22 art cards and three sticker sheets.
The Bayonetta "Non-Stop Climax Edition" will go on sale in Japan at the price of 9,980 yen.
Leave a Comment