In a surprise announcement at The Game Awards 2017, it was revealed that The Legend of Zelda: Breath of the Wild's second DLC pack, The Champions' Ballad, will release tonight.
In addition to the announcement of the release date, new details and a trailer were also shared during the show.
"Revali, Mipha, Daruk, and Urbosa fell 100 years ago in an attempt to defend the homes they love. You must rise today," the trailer description on YouTube reads. "The next installment of The Legend of Zelda: Breath of the Wild Expansion Pass: The Champions' Ballad is here. The exhilarating adventure continues!"
Along with new cutscenes featuring Princess Zelda and the Champions, new Shrines and new costumes were also shown.
Ravio, Zant and Ganondorf were among a few of the new outfits on display in the trailer.
The trailer finished with a shot of Link riding a motorcycle shaped like a horse, which Zelda series producer Eiji Aonuma described as "[Link's] own Divine Beast" — the Master Cycle Zero.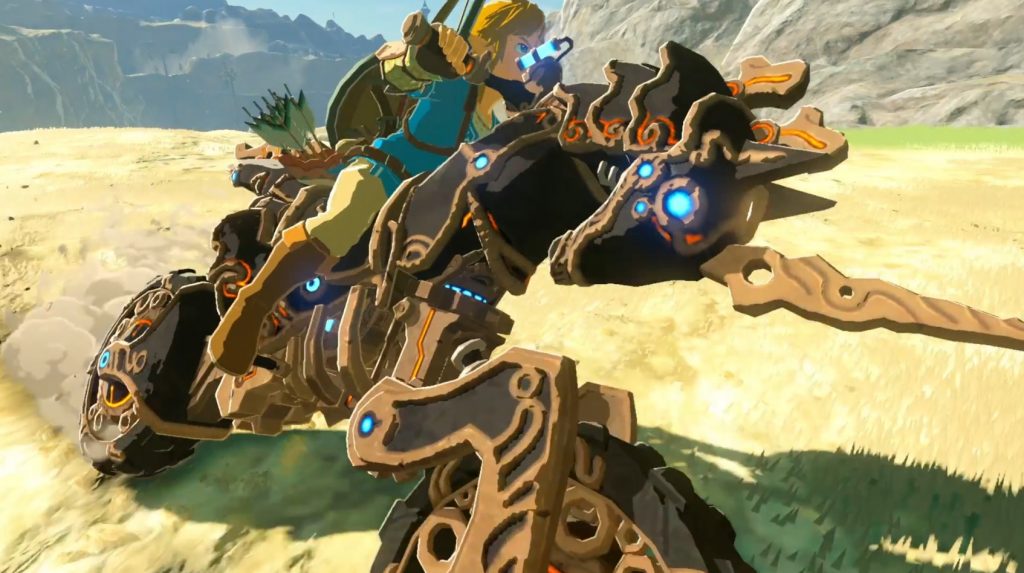 Aonuma shared the Master Cycle Zero would be made available once players "overcome all of the challenges in the new DLC" and that it will assist in players' Hyrule adventures in "unique new ways."
What are your thoughts? Are you excited to get to playing the DLC tonight? Let us know in the comments!
Leave a Comment