Hoping for Danny DeVito to voice Detective Pikachu in the upcoming live-action film based on the character? Despite Mr. DeVito's comments when the project was announced last year, it looks like Ryan Reynolds will be voicing the character, according to The Hollywood Reporter.
Yes, Ryan Reynolds.
Other than the internet meme machine now running off to make Deadpool and Pikachu crossovers, the shock of this casting is still kicking in.
Not a stranger to voice acting and motion capture (which will be utilized for the role), Ryan Reynolds certainly has the skills to pull this off. It's just trying to wrap our heads around the casting in addition to still reeling from Ash's Pikachu talking in Pokémon the Movie: I Choose You!
Ryan Reynolds isn't the only one joining the movie today, publicly. Kathryn Newton, of Big Little Lies and Lady Bird fame, will be playing a "sassy journalist" that will help Detective Pikachu and Justice Smith's character during their quest in finding Smith's character's missing father. Which, for those who have played the first chapter of the game the film is based on, is following that basic plot line.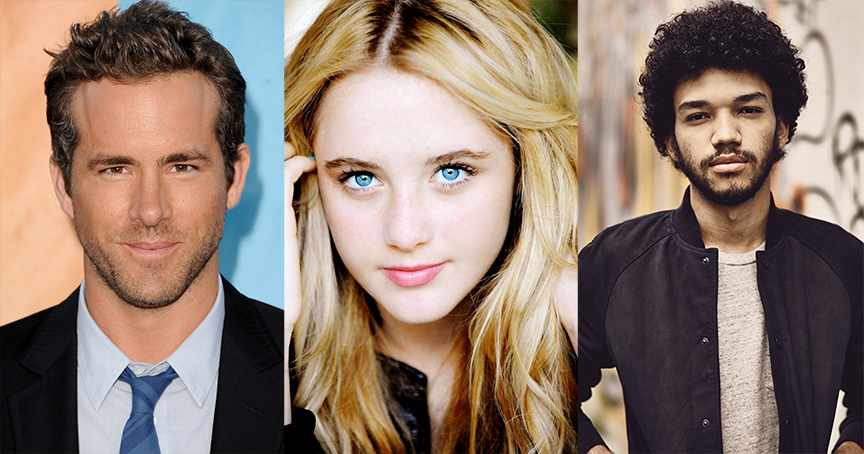 Other information within The Hollywood Reporter's article states that "Alex Hirsch and Nicole Perlman wrote the latest draft of the script."
In addition, Universal Pictures is named a distributor of the film outside Japan, whereas Toho will handle distribution there.
Filming of the Detective Pikachu movie is set to begin next month. No release date is known at this time.
Leave a Comment