After around a week of teasing, Bandai Namco has confirmed that it has a My Hero Academia game in the works, with the subtitle One's Justice. Not only that but it will be heading to the Nintendo Switch, as well as PS4.
Based on the popular anime and manga series written and illustrated by Kōhei Horikoshi, Dualshockers reports the gameplay will focus on fighting between characters on destructible stages. Given that the concept of the IP is special humans with super power "Quirks", it's sure to be dramatic.
We have an early scan via Famitsu, giving us a little glimpse at the game itself. Check it out: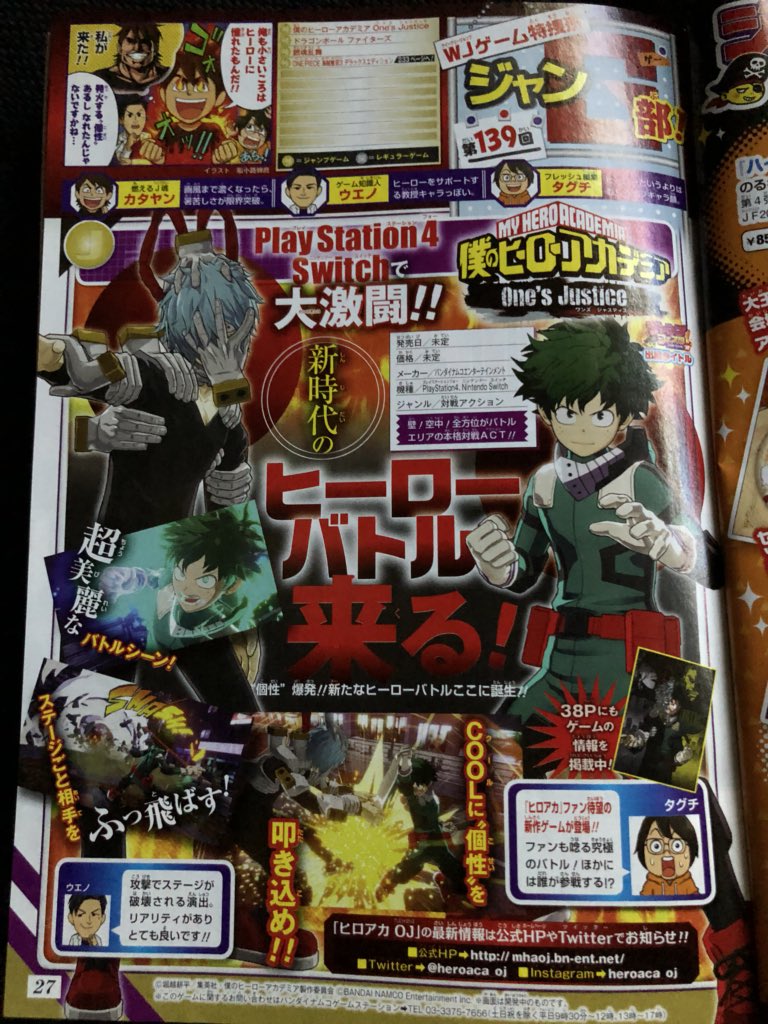 The first gameplay from One's Justice will appear during Jump Festa 2018, which takes place between December 15 – 17 in Japan. We'll be sure to bring more then.
Leave a Comment