The developer notes from Xenoblade Chronicles 2 have been coming in steadily this week in the leadup to release, and today character designer Masatsugu Saito offered his contribution. Saito was in charge of making the designs for Rex, Pyra and the rest of the cast, and he offered a couple particulars on the decisions he made along the way.
Saito first got wind of the project around February 2015, and worked closely with the screenwriters to make sure his designs reflected the characters' personality. He emphasized the characters' eyes in order to let them convey a lot of expression (which is an inherent advantage in a lot of anime-styled works). He also made sure to pay attention to color, with each of the core cast having their own distinct hue — Rex is blue, Pyra is red, etc.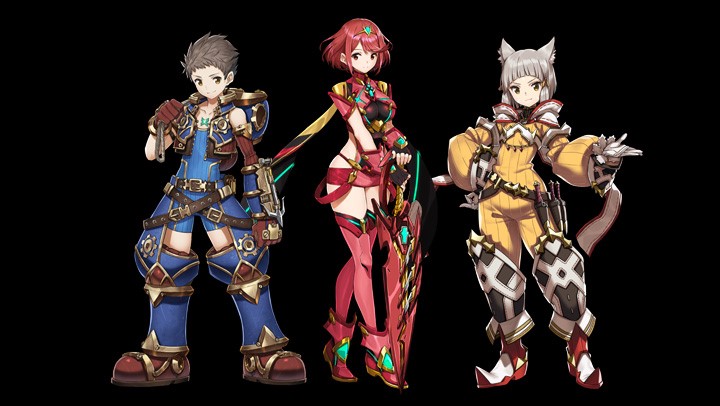 It was requested of him that characters have parts of their outfits that would blow in the wind (such as a cape, scarf, or ribbon) to accentuate the game's expansive atmosphere. Saito also made certain requests regarding the character's walk-cycles, asking that they be used to express their personalities — such as with Poppi, whose animations are a bit more stiff and artificial.
Speaking personally, while I'm not as big a fan of XC2's general designs compared to XC1's, it's clear that Saito took a lot of care in designing the characters, and was well aware of subtle nuances that would be required in their appearance. Art, design and movement are key to portraying the subtleties of individual characters, and it appears that Monolith Soft was very thorough on these fronts.
The post was part one of what appears to be a short series, so check back soon for more notes from Saito on character design and the creation process.
Leave a Comment