Party Crash is back for a second round! Already spotting a pattern of showcasing the game's fighters, this time we'll have Ninjara vs. Min Min sparring off.
Dubbed the "Martial Arts Mash-Up," players will have three days to collect event-only badges and rack up the most points for their favorite fighter.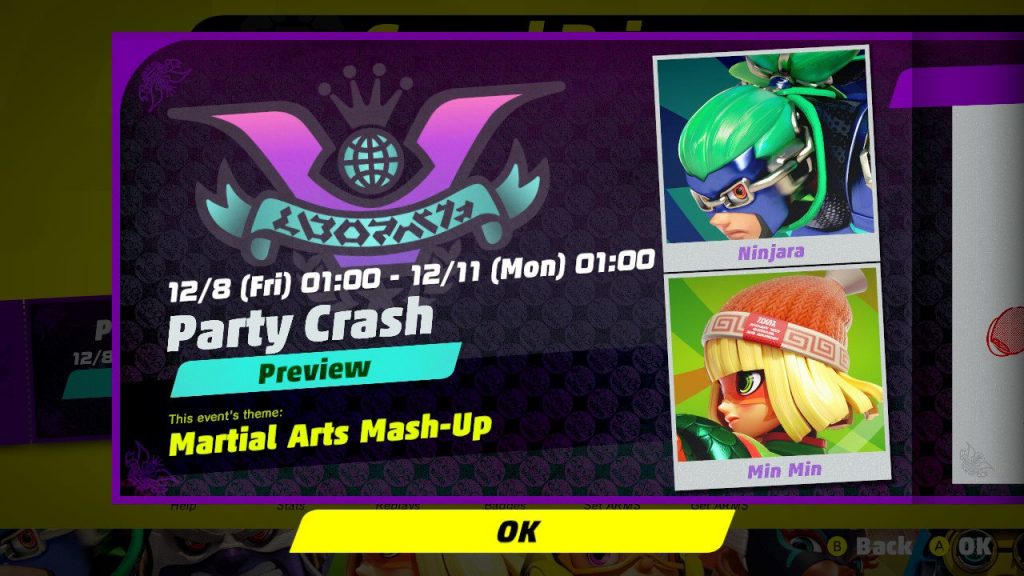 If you boot up your copy of the game, you'll be able to see the entire schedule so you can plan your ARMS and bonuses accordingly.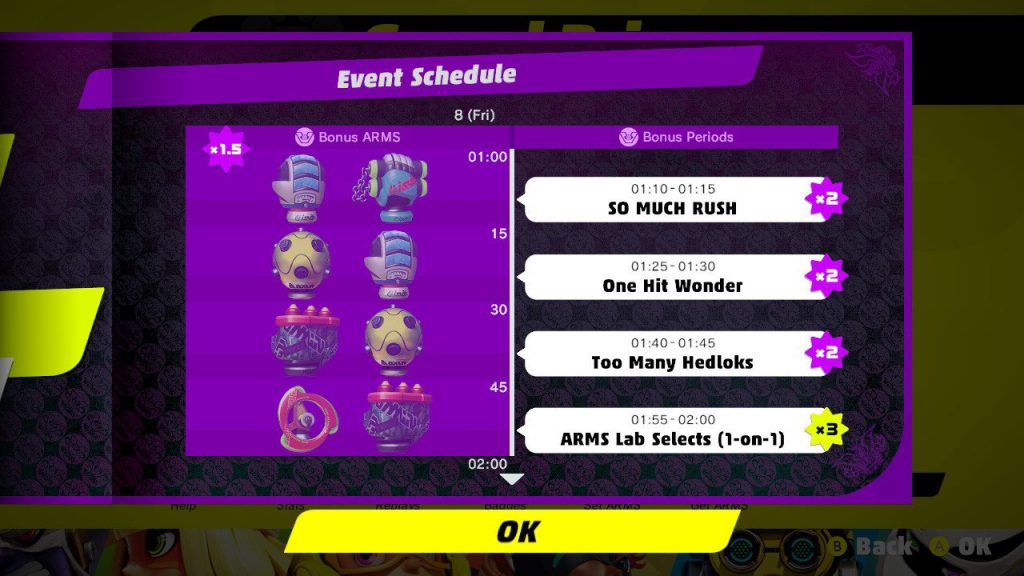 Fans of the new mode, rejoice! If the pace continues, we'll have more Party Crash sessions than Inklings get with Splatfests in Splatoon 2. At least you don't have to have your hopes answered or be filled with dread when it comes to waiting for the theme. Unless toilet paper roll ARMS happen — outside of a Master Mummy-themed event, that is.
The next Party Crash will take place Friday, December 8th at 1 p.m. PST and will run until Monday, December 11th at 1 p.m. PST.
Will you be participating? Who earns your support: the nimble Ninjara or the mighty Min Min? Let us know in the comments!
Leave a Comment