UPDATE: Super Mario Cereal has shown up in the Target inventory system. Looks like all signs point to this news being legit. Stay tuned for more updates.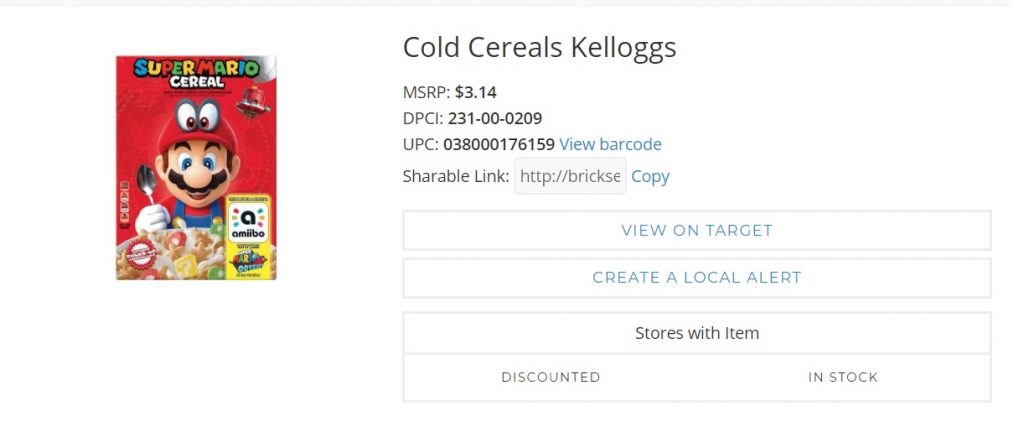 ---
Mario has graced various Post Cereal products this year, all advertising a Nintendo Switch bundle contest. Before that we saw Mario, Link and Inkling Girl on Frito-Lay family packs of chips.
Needless to say, the cross-promotion with food has been pushed out in full force this year, and now rumor has it that Mario might be seen on Kellogg's cereal boxes. So, is it another contest giving people the chance to win a Switch? Nope, Mario is getting his own themed cereal this time around. Cerealously.net, along with various Twitter accounts, have been passing the box art around. It wasn't until Chris Perry, Twitter user @mariobitsize, was able to get Kellogg's to confirm it. Kellogg's tweets are now deleted, but Chris screencapped them and posted the images on his Twitter: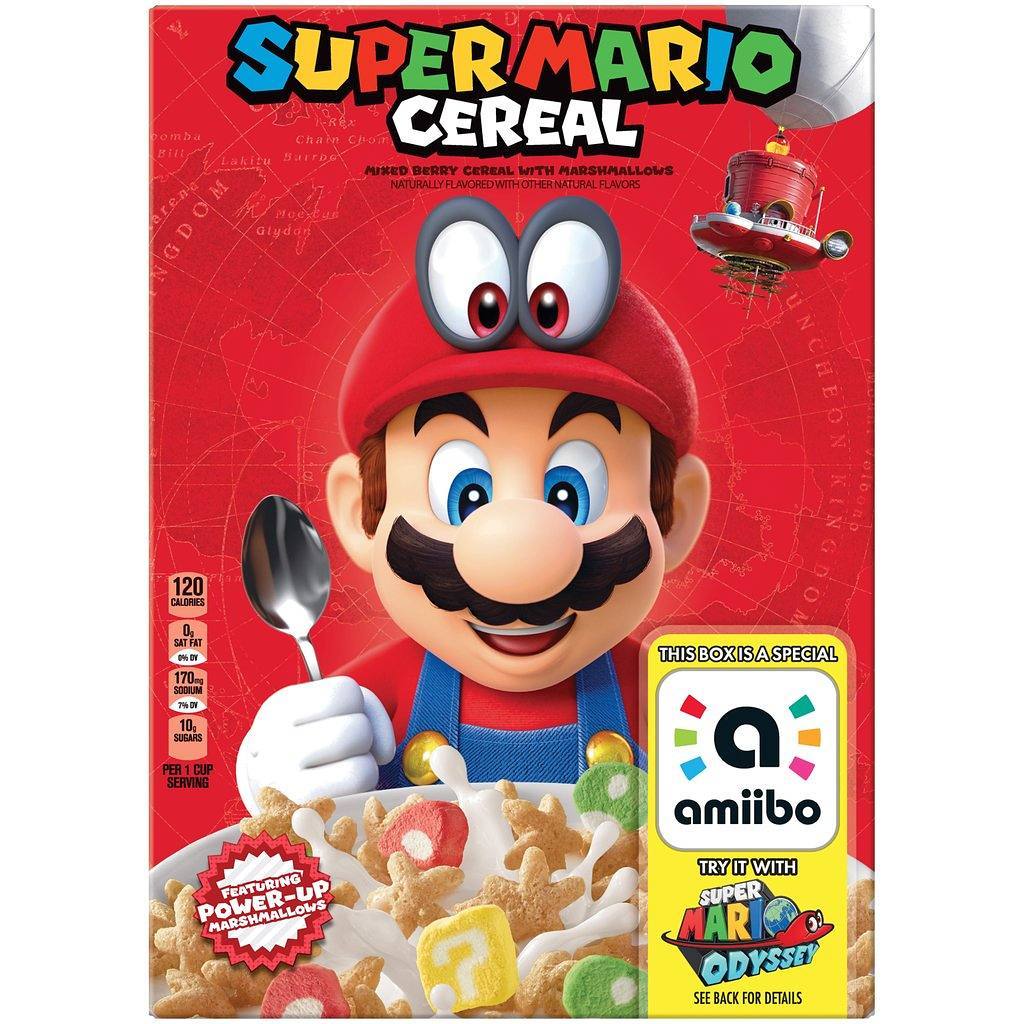 They read as follows:
"We cerealously appreciate your continued interest in seeing a Nintendo cereal, Chris! We hope you'll keep an eye out for the new Super Mario Cereal that is hitting stores shelves now. This star-shaped cereal features Super Mario-inspired marshmallows, and a limited number of packages will have an [a]miibo powerup sticker that can be used on the Super Mario Odyssey game with the Nintendo Switch gaming console. We also appreciate your additional feedback regarding classic cereal favorites, and thanks for taking the time to write!"

"Thanks for following up, Chris. The product's name is simply "Super Mario Cereal", and as it's just coming to stores now, it may take some time to arrive in your area. It can be helpful to check in with managers at your local stores for availability information – or to see if they can order it in for you. Additionally, please know [we] don't make Post products, so we're unable to comment on their cereals or promotions. We hope you'll keep an eye out for Super Mario Cereal, and we'd love to hear what you think of it!"
Not only is the cereal themed with mushroom and question block marshmallows, but star-shaped cereal, too. It seems that certain boxes will come with an amiibo sticker, thus adding one more amiibo release for this year. There's no word on what it might do, other than work with Super Mario Odyssey, but we'll keep you posted with that information once it becomes available.
We've contacted Kellogg's to comment on this new product and have yet to hear back from the company. Again, we'll update this piece with a statement once we receive one.
Leave a Comment