You got my Switch in your cereal!
Giveaways for the Nintendo Switch have been quite interesting in North America. This summer, Frito Lay and Pepsi gave it a go by hosting contests with the Switch serving as the big prize. Now Post is entering the ring by giving people the opportunity to win the system after buying the company's products.
Starting September 1st of this year and ending on March 31st, 2018, specially marked boxes (look for Mario!) will have a code inside. Not only do fans have a chance to get a Nintendo Switch with a copy of Super Mario Odyssey, but it appears that all prizes will include codes for My Nintendo points as well. Hopefully this is a sign of things to come — perhaps this means that Nintendo Switch rewards tab on My Nintendo will finally go live.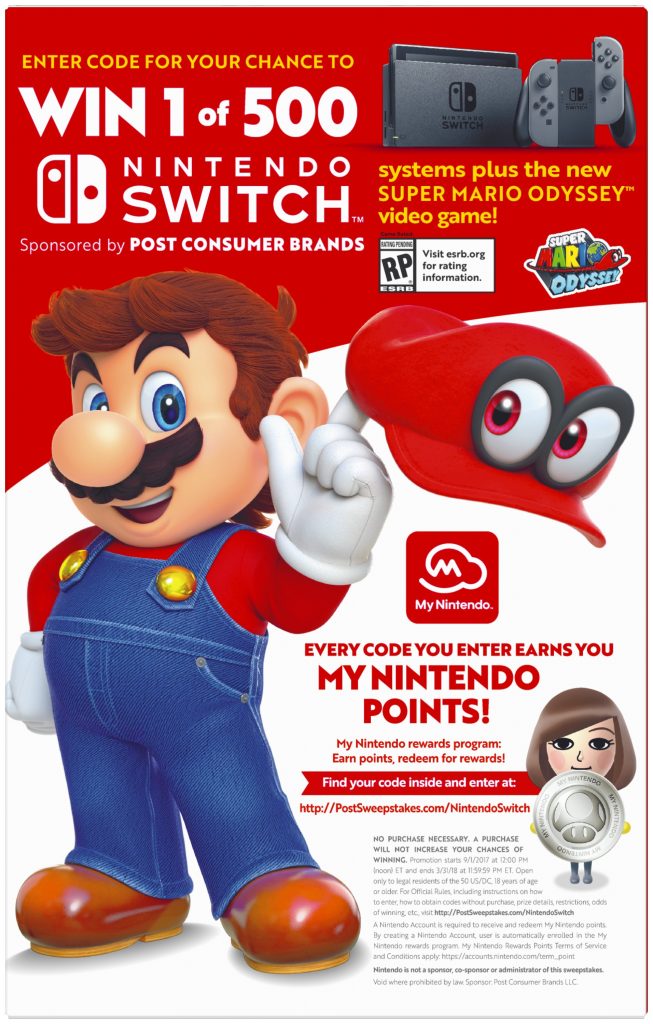 So far, Honey Comb, Golden Crisp, Grape Nuts and Honey Bunches of Oats cereals have had their box art updated on Walmart's site, so it appears that it'll run the full gamut of Post's products. Once the contest is live, Post's site dedicated to the contest will officially open.
Leave a Comment