Known as a love letter to classic RPGs, The Longest Five Minutes on the Nintendo Switch is sure to charm players who have a passion for 16-bit style and retro inspired music. Nippon Ichi Software has created a sweet, lighthearted comedy mixed with a powerful story, giving people an opportunity to experience an incredibly unique adventure.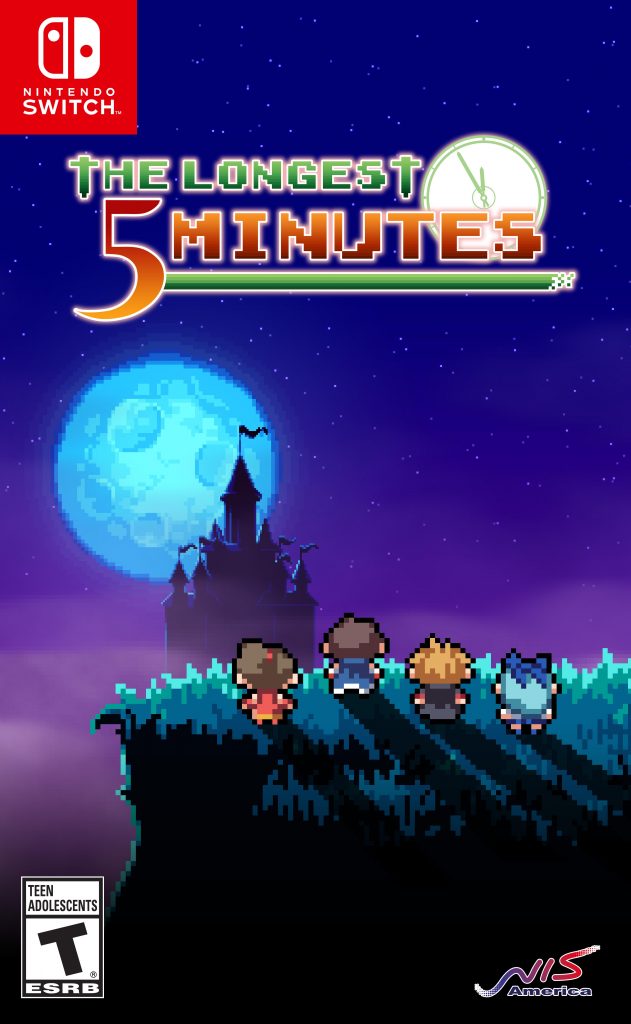 You begin the journey by being introduced to a hero who has lost all of his memories. Unable to remember simple pieces of information, like the name of his hometown, or important details, like how he defeated the Demon King, he struggles at first. A new ability is then introduced that will devise the basis of your gameplay from there on out. Thanks to the power of "reexperience," you're able to use the hero's sudden flashbacks of the Demon King to shape your journey. As NIS explains, "… the choices you make in your memories will affect the story in the present. Change the outcome based on how you remember things from flashbacks!"
The latest trailer from the developer gives an up-close look at The Longest Five Minutes on the Switch. You can watch the game's premise unfold as the hero becomes acquainted with the idea of relying on memories to press onward into his future.

The Longest Five Minutes will be hitting the Switch on February 16th, 2018 — it will be available in the eShop and as a physical release. Pre-order your copy of it on Amazon today. (Please note that Amazon has not yet updated the listing with the correct release date, so you'll want to disregard that information on the page.)
If you're itching for more info right here, right now, definitely head over to NIS America's official site dedicated to the game. It provides details about the story, its characters and whole lot more.
Leave a Comment