With Animal Crossing: Pocket Camp receiving yet another update, the community on subreddit r/ACPocketCamp have been datamining it with the help of some friend requests. User bluesun and others in the sub's Discord channel have been pulling apart what they can with redditor SenorDeebs posting a master list of what's been found. For those who want to be surprised in the coming weeks, back out now.
Ready?
With the Harvest Festival over and no appearance of Franklin (maybe next year) it's on to the months of December and January.
So how about some Toy Day cheer and New Year's fun?
11 new villagers and 76 furniture items will be apart of these holidays. Get ready for this up and coming wave of villagers:
Antonio
Avery
Bluebear
Drake
Goose
June
Marshal
Mitzi
Phoebe
Raddle
Vesta
Some of these guys might not be a total surprise, as Marshal was one of the potential results in the Animal Crossing: Pocket Camp Friend Finder campaign. Regardless, it's nice to see that new faces will be here soon, especially for those who have already unlocked all 40 villagers.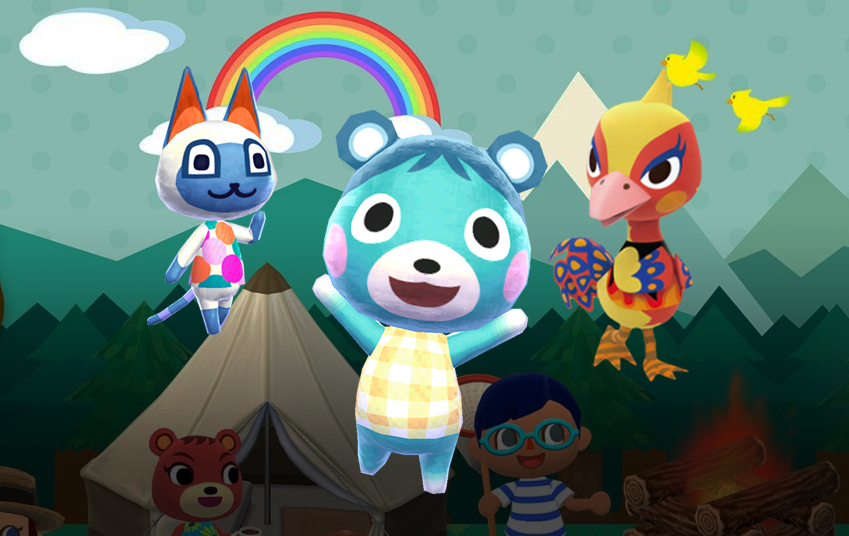 Joining the themes of Cool, Natural, Cute and Sporty is Rustic. This new theme does have three amenities tied to it – a tent, hammock, and hot air balloon – as well as a portion of the new furniture items being tied to this theme. Given this, some of the new villagers will be assigned this type, if not all. And, just like with the other four themes, you'll have to collect Rustic Essence in your quest for crafting furniture and amenities.
Concerning the new furniture, new furniture categories are also coming. Possibly to make things easier during certain promotions, the following are new:
Holiday 2017
New Year's 2018
Event Challenge (Potential placeholder)
Host the Most
Friend Frenzy
Event Challenge (Potential placeholder)
Some speculation on my part; the listing of "Event Challenge" twice within the game's code is on purpose. It is likely these will be renamed at some point, but we'll have to see if the next update will give us a hint.
Another notable promotion is that Android players will receive something special. A gift from Google Play, camp managers will be getting a new hat and two different shirts to match. As of right now we don't know when these will be sent out and/or if iOS players will receive the Apple equivalent.
There is even more information to pore over in the thread, like crafting items for the holiday. Though, as we previously reported, garden assets and more were found in a previous update. So if you were hoping that would be listed there and here, sorry. Hopefully the next update will have something tucked away in its code so we can start planning for Leif's arrival.
Are you looking forward to these new developments for Animal Crossing: Pocket Camp?
Leave a Comment