Assignment Desk Editor Chip Skambis at WFTV, a local news station for Orlando, Florida, somehow got his hands on the permit to Project 487. That info doesn't sound too exciting at first — not until you find out that Project 487 is actually another name for Super Nintendo World. (We'd like to note that Chip refers to the park as Super Mario Land, but we'll continue to call it Super Nintendo World, the official name Nintendo gave it, to maintain continuity.)
We haven't been able to pull these permits ourselves, but we've checked out the history attached to some of the documents. Combined with details that Chip has shared on his personal Twitter account in addition to the news article posted on WFTV's site, here's what we know:
Super Nintendo World will be overtaking Woody Woodpecker's Kidzone area, sparing the E.T. ride. The 8.8 acres slice originally opened with the park in 1990 and continued being developed to have more kid-friendly attractions throughout the decade. Kidzone is 27 years old and with time comes aging, so the infrastructure here needs to be redone — specifically, the plumbing.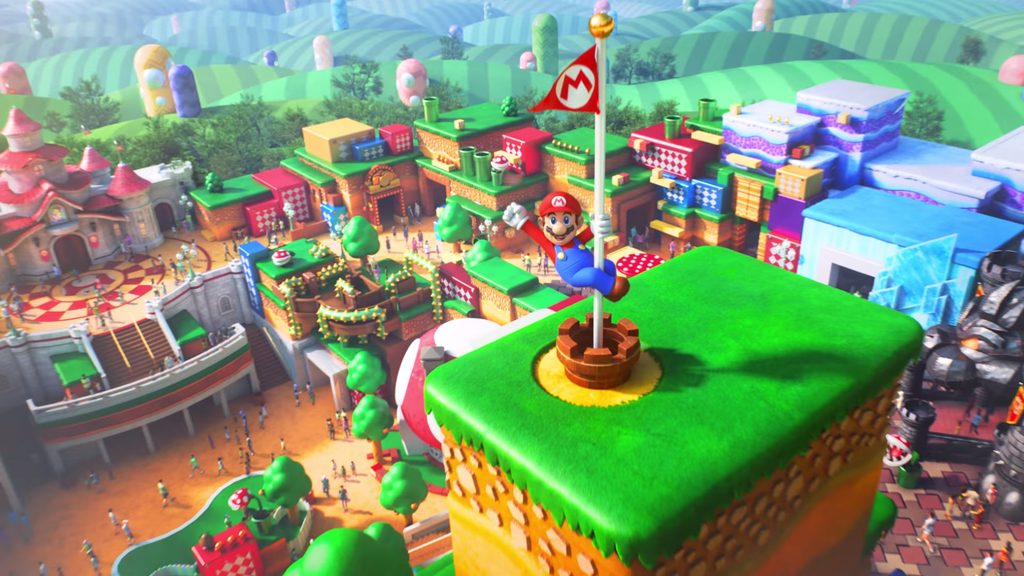 Good thing Mario might know a thing or two about that topic, despite what Nintendo says about his current job! With plans to install 48 toilets into the land, there have been multiple permits, reviews and plans regarding renovating the plumbing — so much, in fact, that there's paperwork including studies on how the project will affect the city of Orlando, now and in the long run.
Back to the overlay of the land, out of those 8.8 acres, 6.46 acres will consist of rides, with the remaining 2.34 dedicated to shops, restaurants and more. Donkey Kong's ride, a coaster, is 4.7 acres and the Mario Kart attraction is 1.76 acres. Other permits found within the review process discuss pyrotechnics, hinting at a possible fire element in Mario Kart — or maybe Bowser's castle will be part of the attraction. Chip went into even further detail through posting a patent from earlier this year, giving some insight to the Donkey Kong coaster. While not 100% confirmed to be tied to the ride, the design is reminiscent of the mine carts from Donkey Kong Country.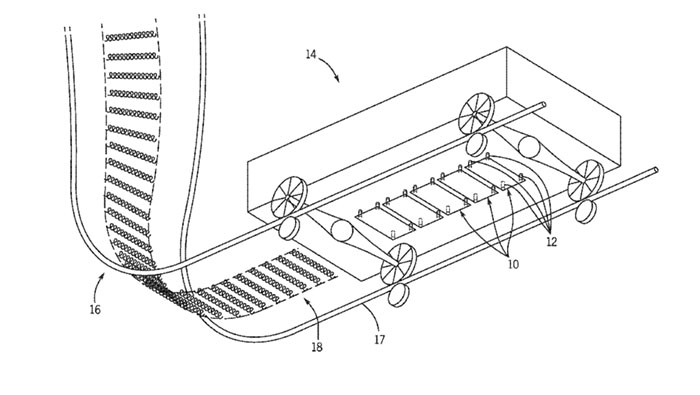 Through further teasing, Chip posted a map of how the land is divided up, providing us with another detail, stating that the dining area will seat 365 guests.
A few more #Nintendo Land plan details, including a map. The plans show Universal plans to have dining with a total seating capacity of 365 seats. Sorry we didn't have time to shade in the map, but you can see Simpsons and Fast Food corner to the left and ET to the bottom right. pic.twitter.com/xXqg52s9CX

— Chip S. (@chickenlilchip) November 22, 2017

Despite the paperwork and reviews, the park is estimated to be finished within three years. Keep in mind that this is "Phase 1" of the deal between Universal and Nintendo. There are already plans for other Nintendo themed areas in Islands of Adventure and an unnamed third park.
Leave a Comment