From the jammed pack announcement trailer for the next wave of free DLC for Splatoon 2, there's been a barrage of social media posts and press releases detailing the entire update. Here we're going to go through each post and break it down!
FORWARD FASHION AND FRESH CUTS
Prepare your closets as 140 clothing, shoes and headgear items will be flooding the marketplaces of Inkopolis Square this Thursday. The kind folks at the Squid Research Lab have even put together a lookbook of sorts, showing off 16 different outfits and listing what makes that ensemble as fresh as Crusty Sean's lunch menu. Eyeballing a particular piece? Names, prices and brands have been listed for each item.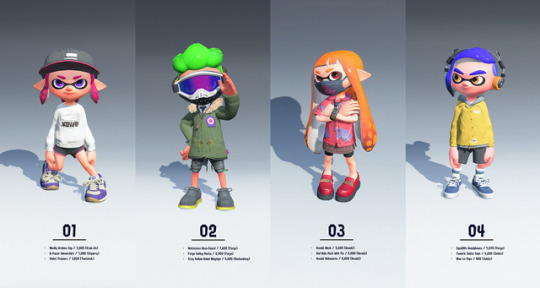 Joining the onslaught of gear with empty sub ability slots, four new hairstyles are joining the character creation screen. Two for Inkling Girls and two for Inkling Boys, promo images are out there for all Inklings to see the possibilities. Will you be styling your Inkling Girl with curly punk pig tails or glossy straight hair? What will capture you Inkling Boy better – spikehawks or a modern bowl cut?
CLEAN UP ON AISLE "BAD GUYS"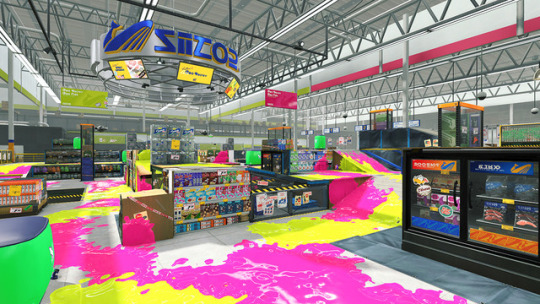 Fans of Supermarket Sweep or those who like cruising around their local Costco, Splatoon 2 has a counterpart to the real life brick-and-mortar grocery stores. MakoMart is the place to go in Inkopolis, especially buying in bulk! Guess they decided to have their grand opening at their newest location on Black Friday. Ouch. Grab you ink-smashing weapon of choice and prepare for killer deals and crazy Turf War matches.
CLAMS ARE ALL THE RAGE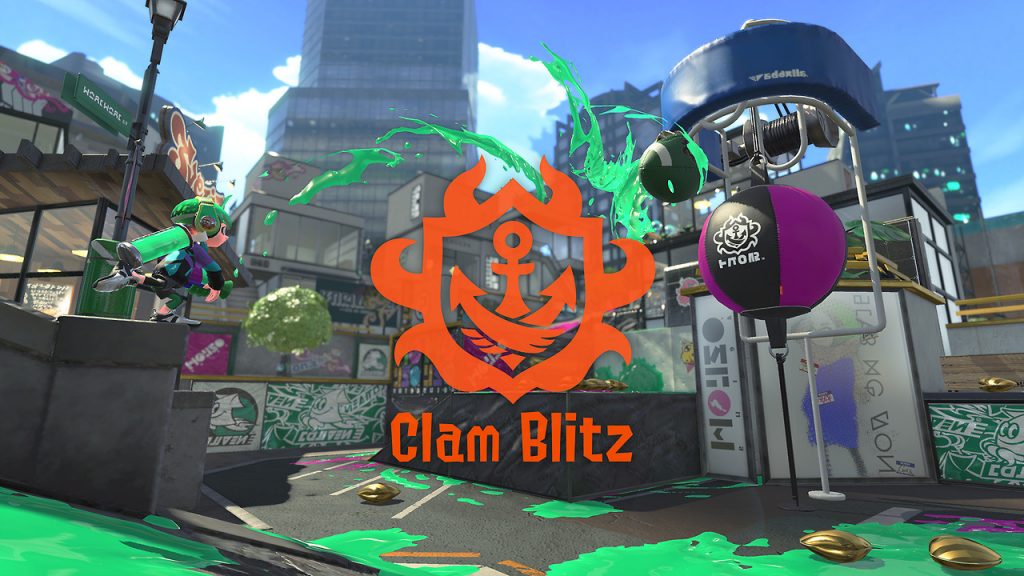 Need a mollusk to go with that plate of salmon? You have until mid-December to decide how you want your clams cooked as that's when Clam Blitz will be available. A new Ranked Mode battle, you'll be scattering to collect 100 clams while defending your homebase and delivering your catches in enemy territory. When splatting down your foes you can steal their shelled haul, but the same can happen to you!
FROM THE BOTTOM TO THE TOP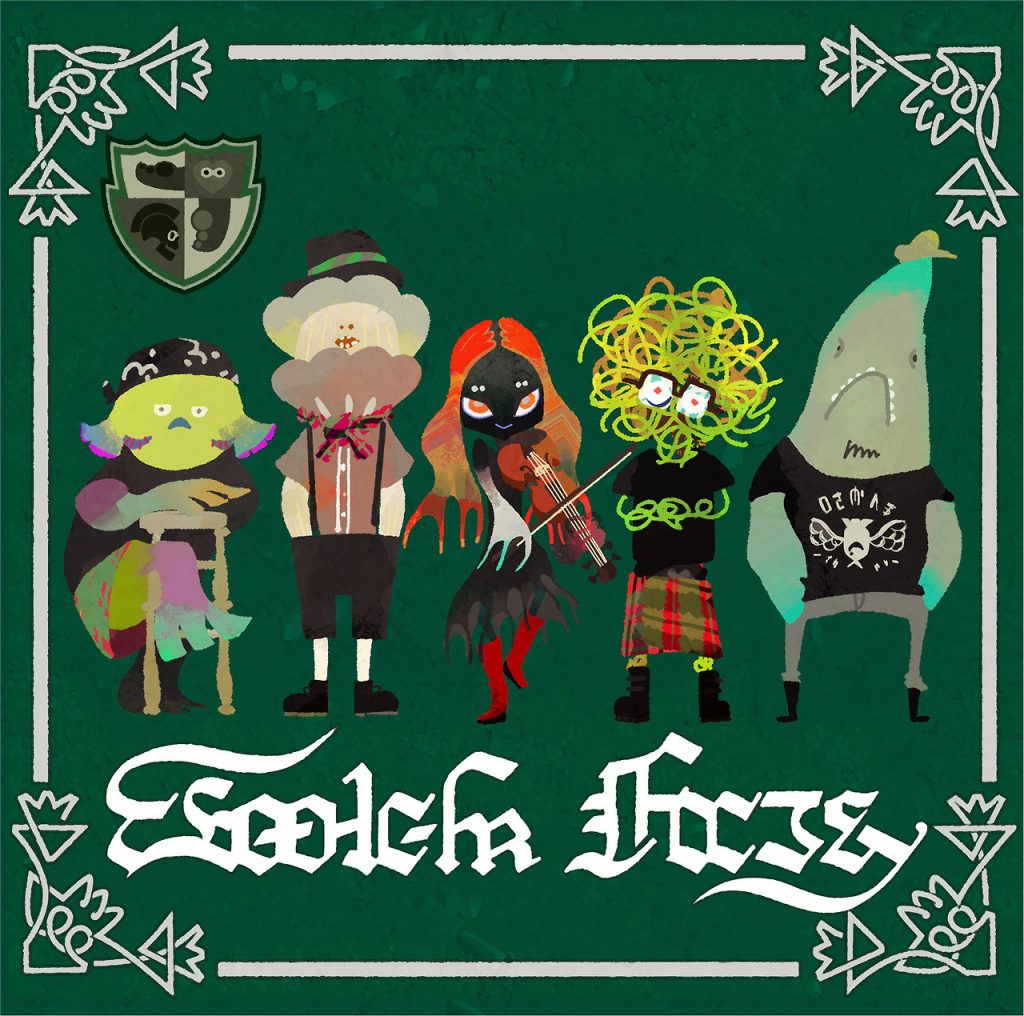 One of the next musical acts to hit the spotlight is the celtic, punk rock group Bottom Feeders. An extremely colorful cast, their song "Seafoam Shanty" was feature in the free DLC announcement video. Researchers of the Squid Research Lab were also able to secure another track, "Fins & Fiddles and Shipwreckin'". You can listen to that rock'n shanty on the Splatoon tumblr page.
OLD MAP. NEW LOOK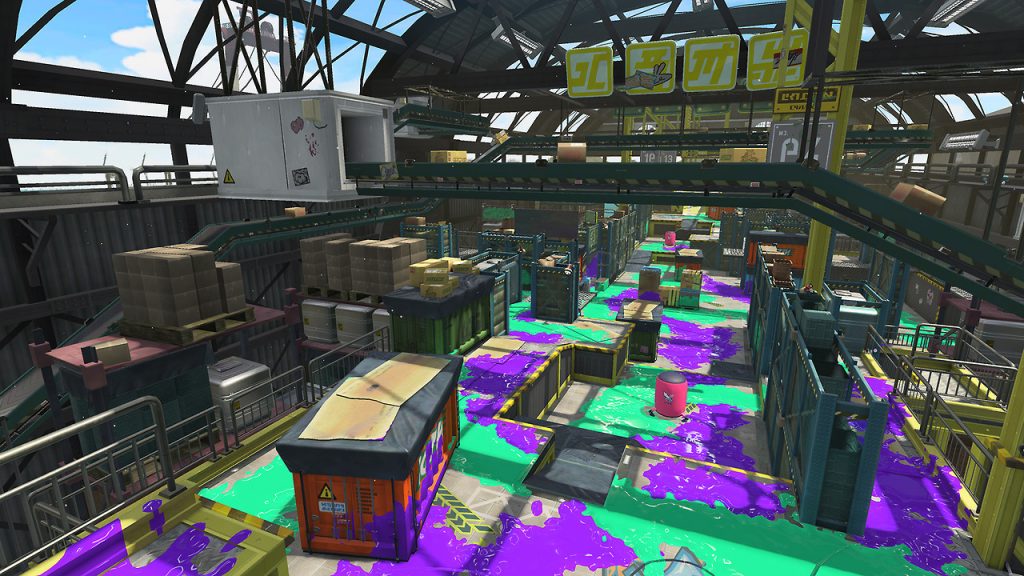 Oh Walleye Warehouse. An OG map from the OG game, it looks like a remodel has happened since the old Ink Turf days. Busy with shipping out orders, the jammed packed industrial warehouse will be unavailable until mid-December. That isn't stopping Inklings from sharing some pictures of the new interior. After all, artist Kazoo from Hokkaido, Japan has to get that perfect shot of the winning graffiti design making it in game. From a multitude of entries, Kazoo's was picked in Famitsu Magazine's Squid Fashion Contest.
SPECIAL NEW DUDS
Part of the colossal gear update, the winning fashion entry from the Squid Fashion Contest will be available in stores too. Dubbed the ghillie-suit outfit, the seaweed tactical outfit was designed by Puroron from Hyogo, Japan. Looking like something crafted in a desperate Salmon Run mission or the days of squid battles according to Captain Cuttlefish, this look may cause your enemies to shudder and flounder.
ONE STAR GENERAL
For the diehard Squids, Kids and Squid-Kids, the level cap has been increased as well as tweaked. Moving from 50 to 99, your new max level is 99… or is it?
Those brave and talented enough can make a choice once hitting Level 99. Have Judd reset your level progress all the way to Level 1 and you'll receive a star in front of that number (i.e.: Level ★1.) If you decide to give it another go when reaching Level ★99 you won't receive another star, but it'll show in SplatNet 2 how many times you've hit that reset button.
Even more goodies are coming to Splatoon 2 – more maps and weapons and Salmon Run sessions! After some turkey eating or fantastic finds and deals, will you be traveling to Inkopolis Square during this holiday weekend?
Leave a Comment