Time to lace up those Joy-Con straps. ARMS' update of the month is here, and while the full patch notes are unavailable, we can at least spot one major difference!
MEET MISANGO

We can finally place a name to a mask — the game's 13th fighter is Misango. Dubbed "the spirited fighter" in-game, Misango is a two-for-one fighter. As of now, there's no information for his floating spiritual bud, but this specter is playing a big role during matches. The Help section category titled "The Fighters" provides a brief rundown of the duo:
"When Misango charges up, his spirit companion imbues him with a special power determined by its color! If Misango charges up when his guardian spirit turns red, he can take punch after punch without flinching! Misango automatically guards during a rush he starts when his spiritual companion's glowing yellow. When the woven spirit beside him glows blue, Misango's charge will increase his speed! If Misango holds a guard, the guardian spirit beside him goes into full-on protective mask mode."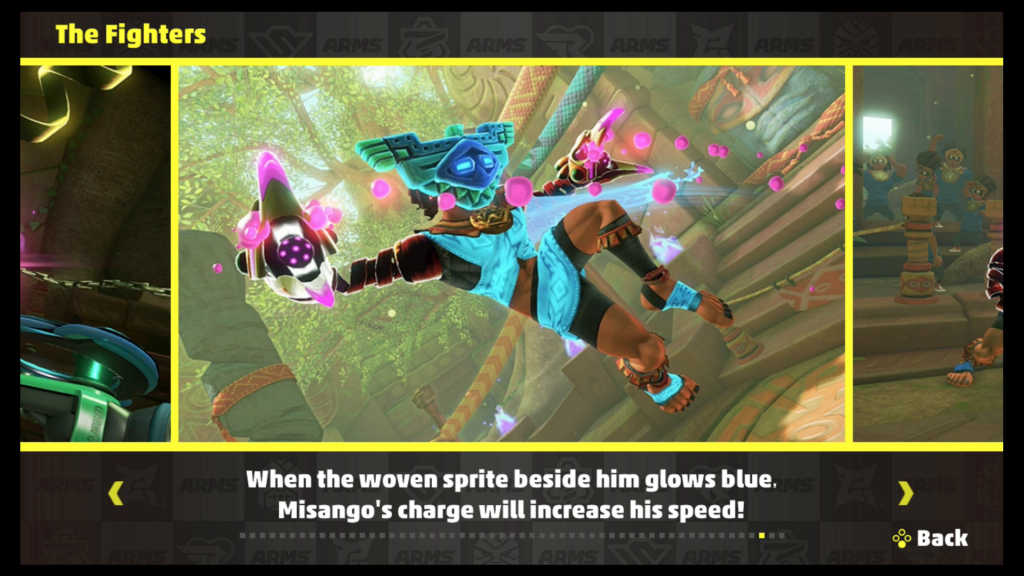 We've also been given a name to their arena — Temple Grounds — and three brand new ARMS that'll pack a punch. Scorpio, Glusher and Skully are the latest and greatest ARMS, as well as the first three in the new Poison classification.
Moving from Version 3 to 4 is looking at changing up the competitive scene with the newest expansion. How long will it be before we see a player using Misango hit the top 10 in Ranked Battles?
Leave a Comment