Get ready to look to the skies and chase down stars. For those who can't wait to explore Alrest and happen to have a copy of The Legend of Zelda: Breath of the Wild on hand, it's time to boot up your Switch or Wii U and wait for the night skies to show you the way. We'll be walking through the new side quest available in the popular title, and by the end of this tutorial you'll know exactly how to acquire the entire Rex Costume from Xenoblade Chronicles 2.
Salvager Headwear
"The southern sky from the middle of the largest bridge."
Your goal is the Bridge of Hylia for this piece. Depending on where you are in the massive world of Hyrule, most likely the easiest way to get here is to warp to the Lake Tower, then jump off and fly down. The bridge's center, where there's a fountain and debris, is where you'll want to go as soon as you touch down. Beware as there are some baddies on patrol. Take them out if need be and then get ready to look up. Very soon, a red "star" (that sounds like a firework) will cascade across the sky. Follow where it lands to find the first treasure chest in this series.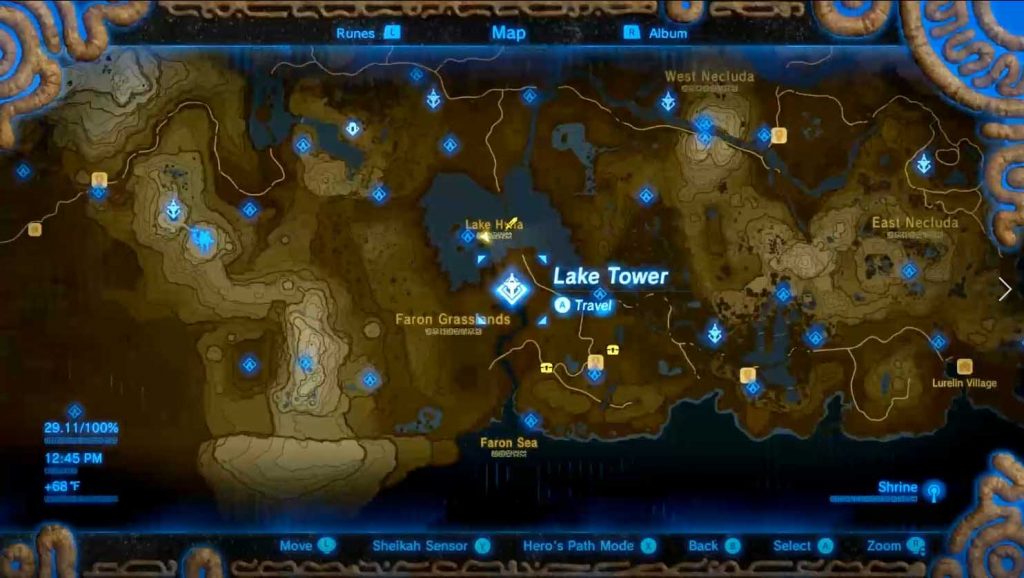 Salvager Vest
"The eastern sky from the skull's left eye."
This one is fairly easy. Warp to the Zuna Kai Shrine in Deep Akkala. Once there, look up to the sky and watch for the same falling star animation. When it makes contact with the land of Hyrule, the same pillar of red light marker will appear. Get your glider and your stamina wheel ready as you fly and run towards this next chest.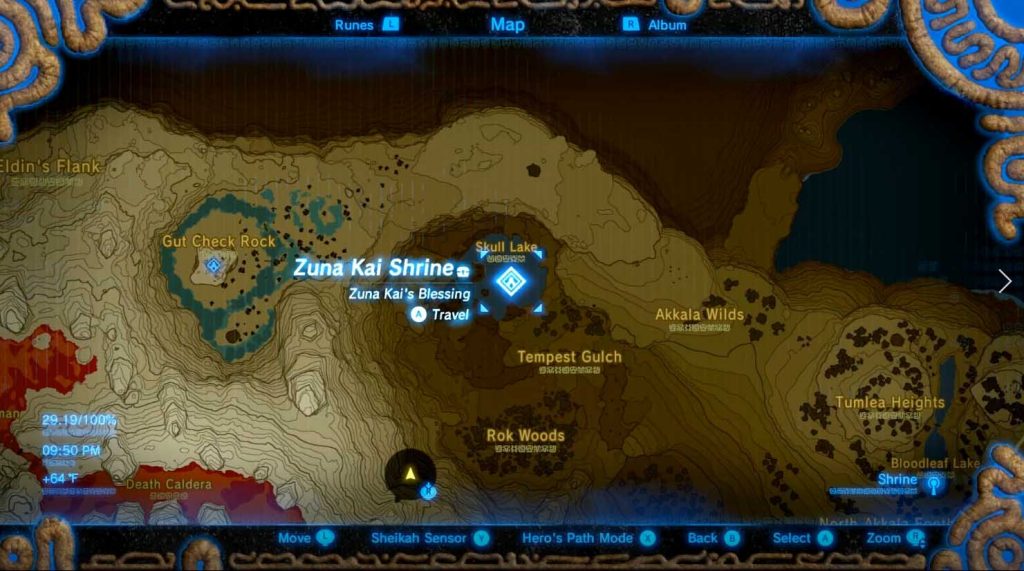 Salvager Trousers
"The southeastern sky from the peak of the tall, pierced snowy mountain."
For the last piece in Rex's ensemble, open your map and go to Hebra. Specifically select the Goma Asaagh Shrine as your warp point. While dropping down into the tundra, have your sights set on the massive and tall mountain behind the shrine. If you have Revali's Gale available, you can make it up to the top in no time using all three gales available to you. Arrive at the top of the mountain and direct your line of sight towards Hyrule Castle once you're there. The last star will fall and all you have to do is chase after it thanks to your trusty glider.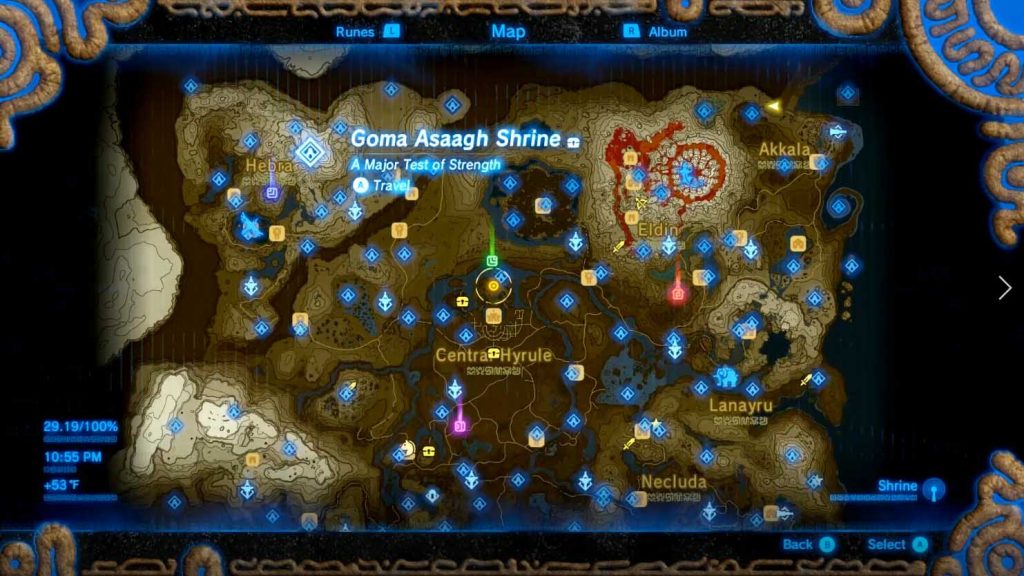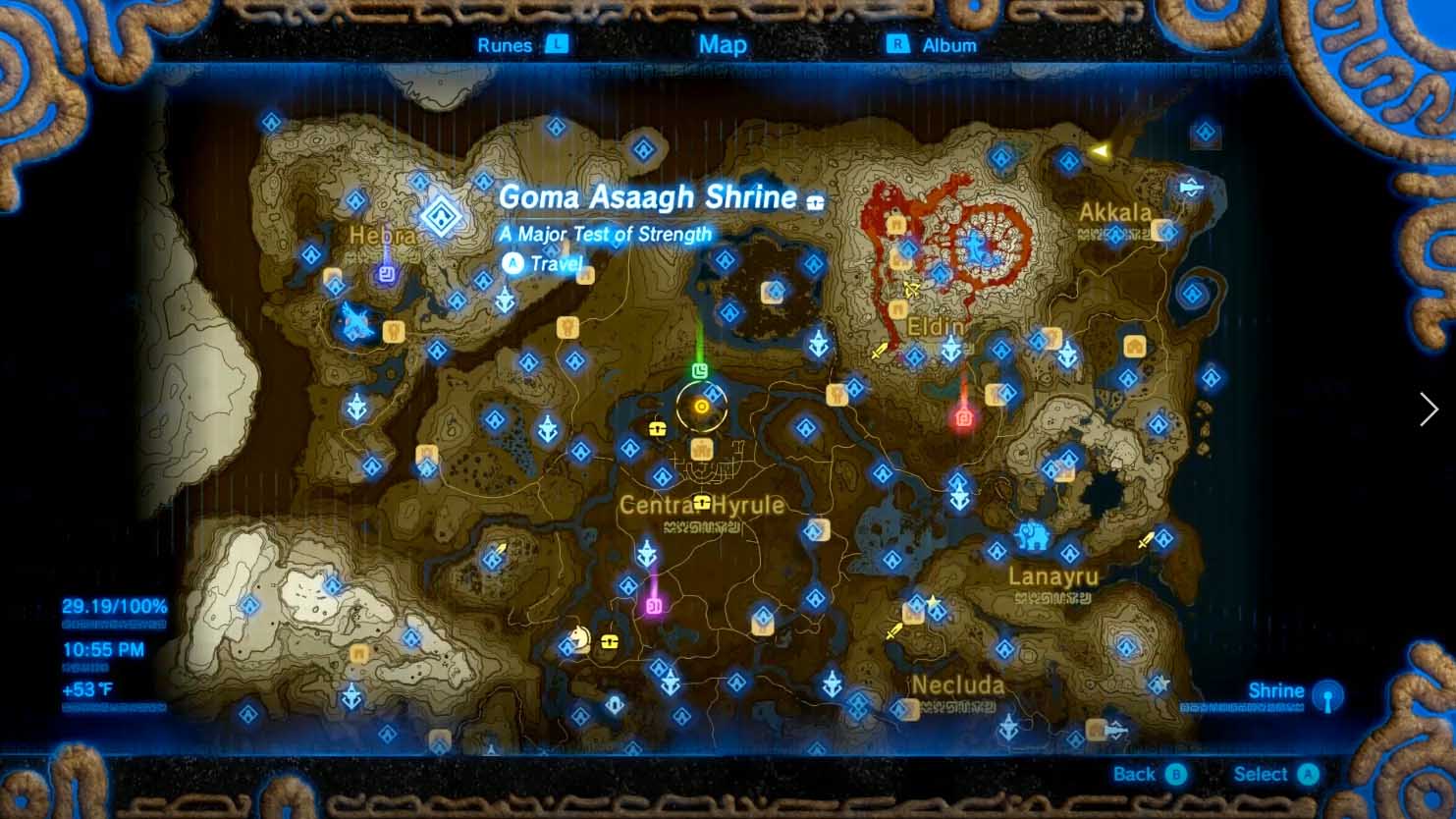 All three pieces have the Swim Up Speed bonus and five points of defense. While it isn't that powerful, the set is rather cool looking, and showing it off is a fantastic way to celebrate Xenoblade Chronicles 2's arrival onto the Nintendo Switch.
Leave a Comment