Being the start of November, most companies are releasing their earnings reports for the first few months of the fiscal year, with the latest gaming company being Square Enix. The Wall Street Journal's Takashi Mochizuki has provided us with an immediate translation of the company's earning briefing, and it has some interesting tidbits regarding the Nintendo Switch.
It's revealed that Square Enix believes the Switch's momentum is "very strong" and that the system is in a unique position compared to the PS4 and Xbox One. The company also says that the core architecture is similar enough between consoles to support multi-platform titles.
That said, Square Enix considers the Switch an ideal platform for middle range games, which presumably means titles like the Secret of Mana remake, Project Octopath Traveler and Lost Sphear. These likely wouldn't all be exclusive to Switch, however.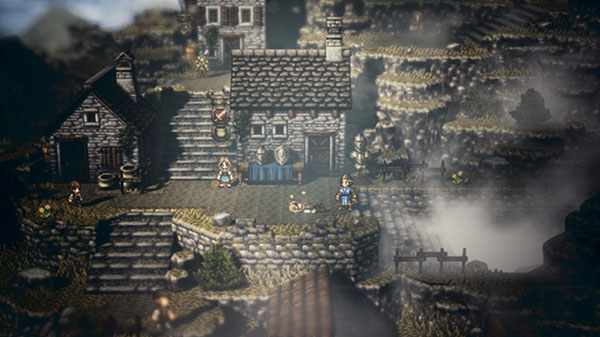 Finally, Square Enix says it won't rule out any IPs for the system, be they new or dormant properties. Given the international company has more than a few franchises going unused (The World Ends With You, Xenogears, Gex) this could lead to some exciting developments.
We'll be sure to bring news on Square Enix as the company reveals its plans for 2018 and beyond.
Leave a Comment