For anyone looking for a reason to jump back into Hyrule, Xenoblade Chronicles 2's got you covered. In a surprise bit of cross-promotion, owners of Zelda: Breath of the Wild will be able to download an update for the game starting November 9th that'll provide access to a new quest. Once that's completed, you can have Link don an outfit modeled after main character Rex.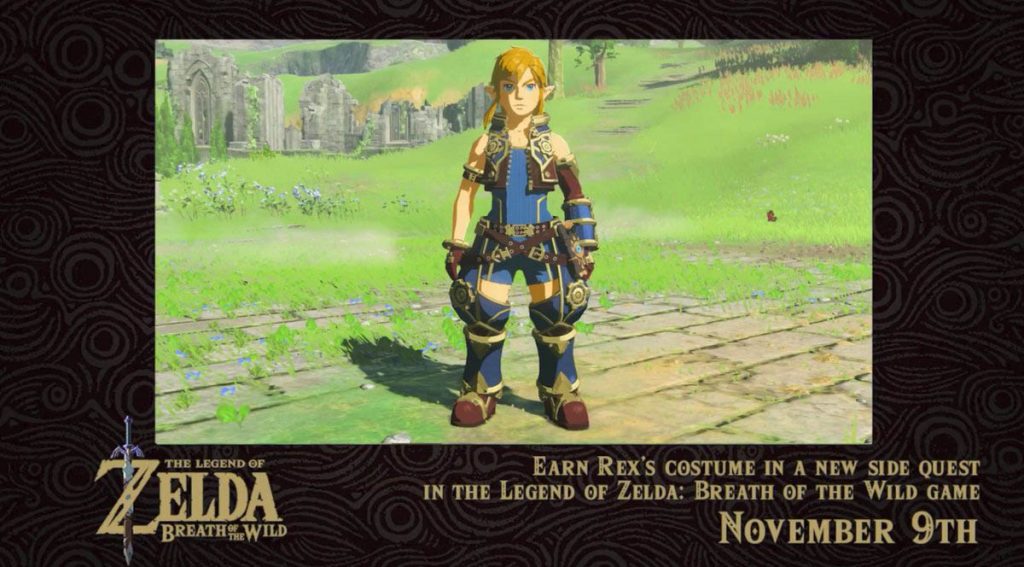 It may look about a size too small for him, but I'm surprised with how well it fits the game aesthetically. There's no word on where or what you'll have to do to receive it — it'll only take until the next regularly scheduled eShop update to find out.
These kind of cross-promotions are okay in my book, especially when they're completely free. After all, if Link can take on a Guardian in a Switch T-Shirt, then I don't see why he can't do a little Lynel hunting across Hyrule's own massive plains.
Leave a Comment