Two new items listed on Amazon peaked our interest this morning. Up for pre-order are the first two volumes in a book series of six titled Super Mario Odyssey: Kingdom Adventures. The set of hardcover books gives players the chance to explore the game in a special way: You'll have the opportunity to "[f]ollow Mario as he journeys through the expansive kingdoms of Super Mario Odyssey with his new ally, the heroic, hat-shaped Cappy!"
Every book in this series will examine different kingdoms throughout Mario's journey. Vibrant screenshots, other gorgeous images and a good amount of commentary by "well-seasoned travelers" can be found within every installment. Whether you've already beaten Odyssey, or you have yet to begin your adventure, these books will undoubtedly be welcome additions in your collection.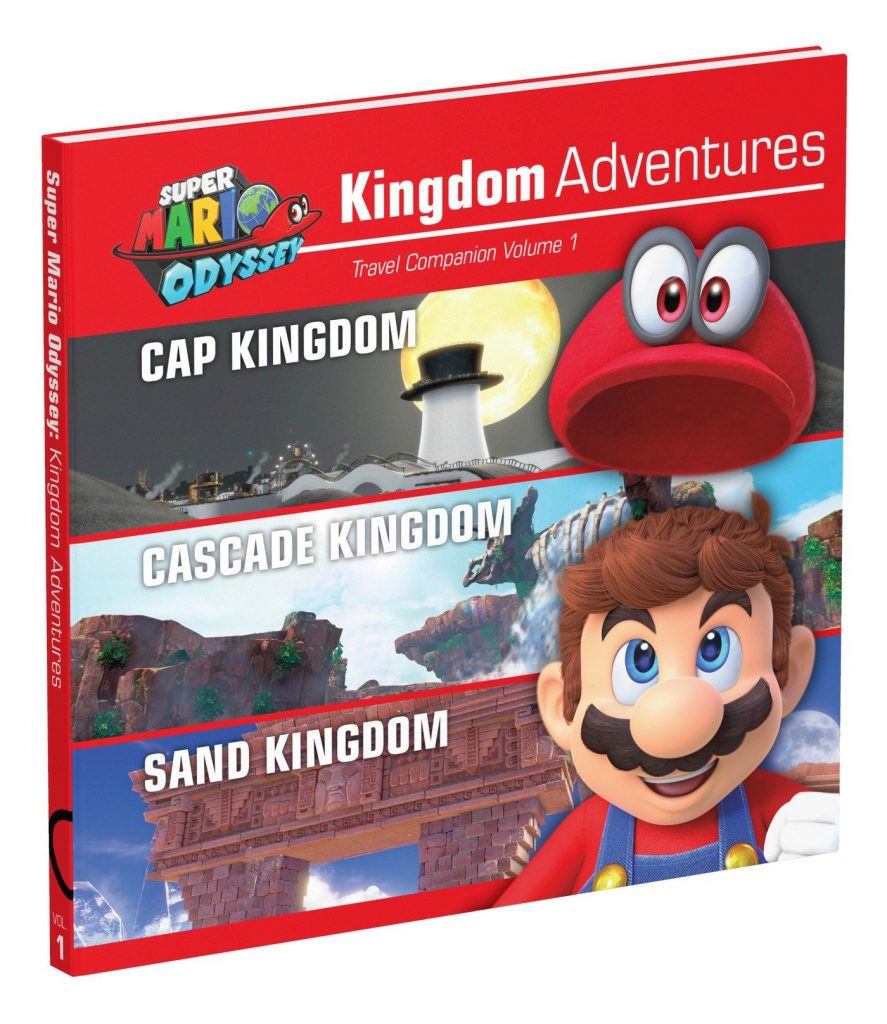 You can pre-order the first two volumes on Amazon today. Each one includes 80 pages of Odyssey goodness:
We'll make sure to update you as soon as the next four books are up for pre-order. And hopefully, sometime down the road, we'll be seeing a shiny box set available to make our collecting habits all the easier.
You can preview the series and specific pages within the books below!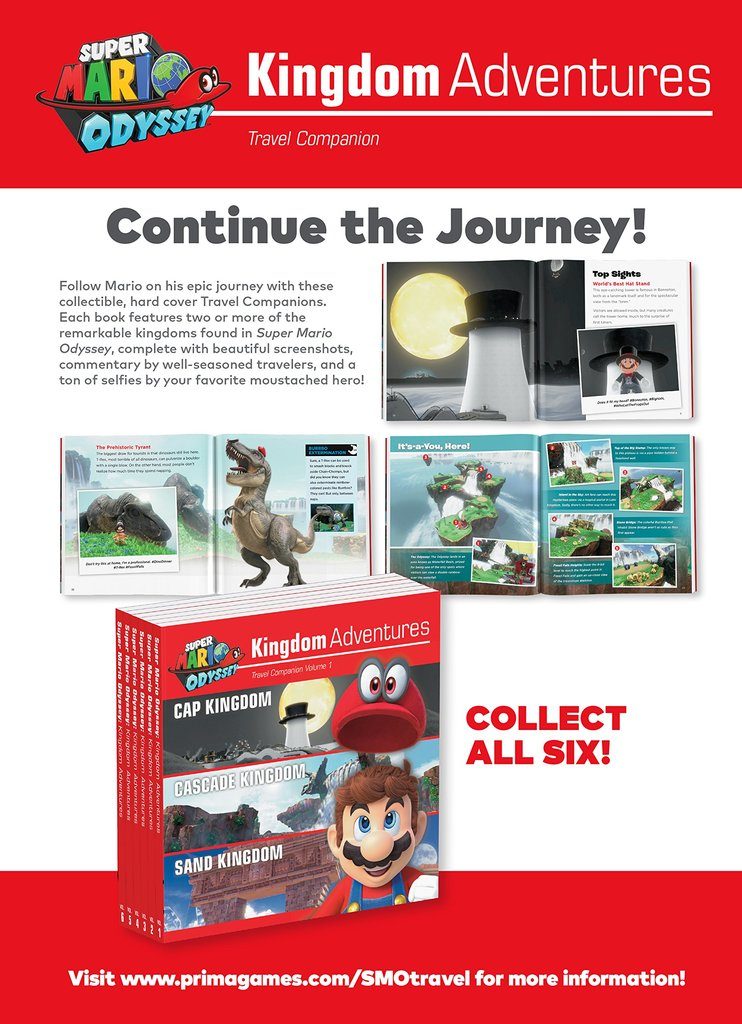 Leave a Comment