In September's Nintendo Direct, both Japan and Europe learned they'd be getting the next entry in the long-running Style Savvy/New Style Boutique franchise before the year's end, while North America was left in the cold. Thankfully that's now changed, as the game has been confirmed for release in the region, albeit as an 3DS eShop download only.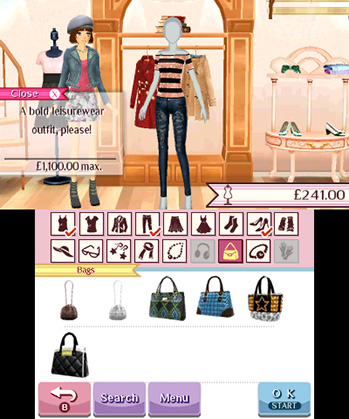 Style Savvy: Styling Star has you run a fashion boutique, where the day-to-day duties include making outfits, recommending new looks to customers and more. Amiibo are also supported, unlocking various Nintendo-themed designs and emblems for your clothes.
The game is set to launch on the very festive date of December 25th but you can download a demo from the eShop now.
Leave a Comment