There's no free DLC weapon of the week for Splatoon 2 tomorrow, but how about a map? How about we do one better and bring back a fan favorite from the Wii U era of Splatoon – Blackbelly Skatepark.
It's time to shred and claim your turf in bowls, half pipes, and a towering platform smacked dabbed in the middle of the map.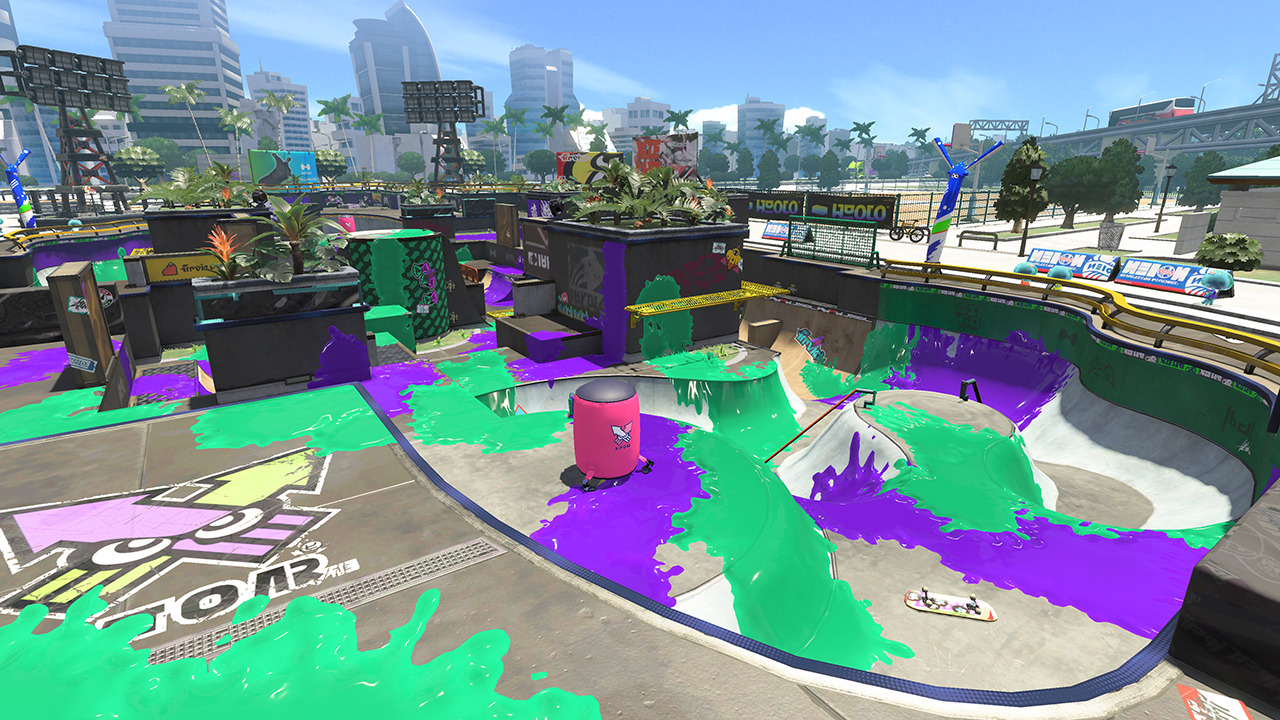 For those who are groaning at the thought, maybe this alteration could change your mind? It might seem small, but for those who have been pinned down in its original layout will exclaim "Woomy!" once you realize your home base spawn point will be on a higher platform. Not only will you be protected from that invisible shield, but you can rain down some ink-pain on the "bad guys" down below.
Be ready tomorrow evening at 7:00 p.m. PT | 10:00 p.m. ET for the new addition to Splatoon 2!
Leave a Comment