With the game already soft-launched in Australia, some regions appear to have access to the My Nintendo rewards for the game. Just like Miitomo, Super Mario Run and Fire Emblem Heroes, Animal Crossing: Pocket Camp will have a set of missions and rewards that become available once the game is connected to a My Nintendo account.
Most of the rewards are in the form of currency and materials. The current rewards in Australia are:
OK Motors Cap/Jacket: Celebrate the new greatest character ever, Beppe, with this set for your character to wear. Can only be redeemed once for 300 Platinum Points

Wool/Cotton/Paper/Steel/Reserves: For 50 Platinum Points, players can get more materials they might need for whatever furniture their hearts desire. No limit on redemptions

5,000 Bells: Exchange fake currency for more fake currency. 100 Platinum Points gets you 5,000 Bells, and can be redeemed infinitely

50 Leaf Tickets: Just like the ten free Summoning Orb offer for Fire Emblem: Heroes, 50 of the premium Leaf Tickets are available for free. However, they can only be redeemed once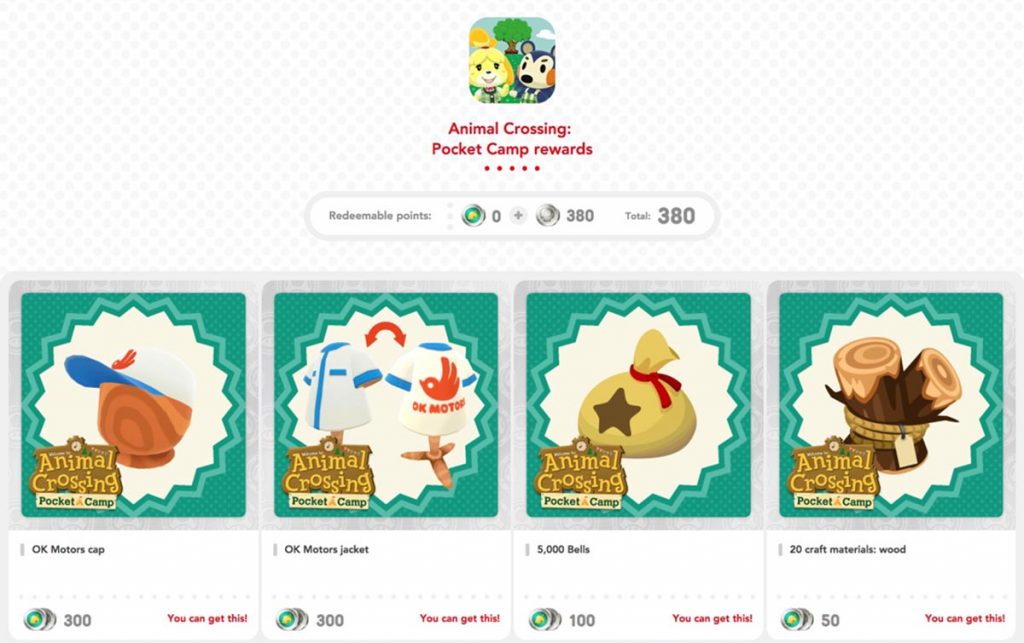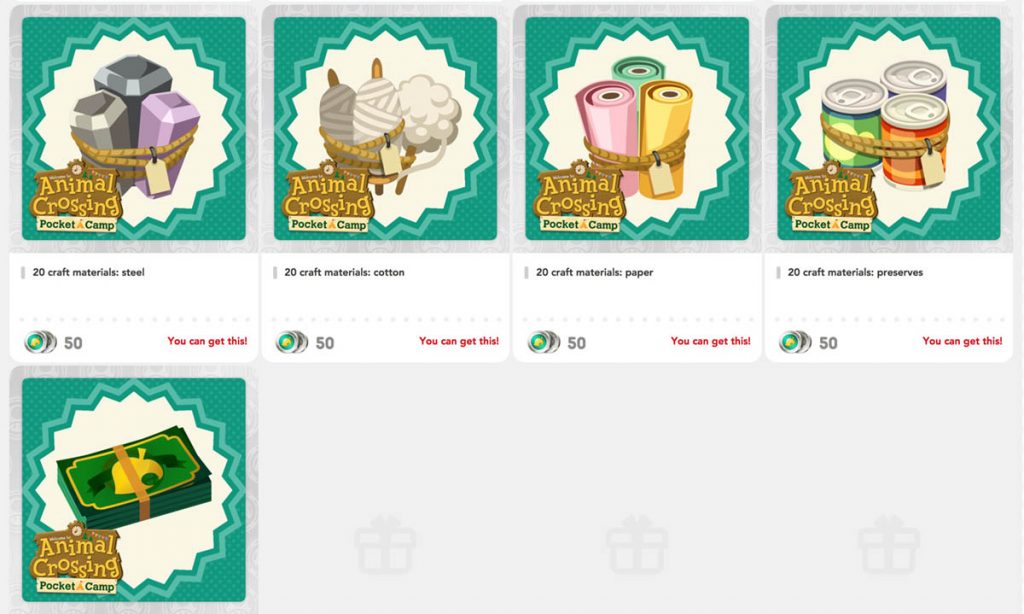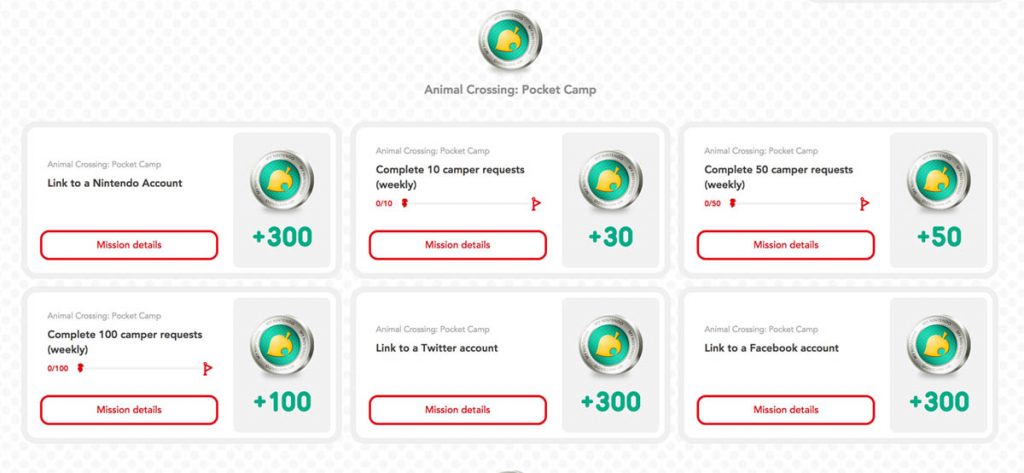 Missions that grant Platinum Points are also available within My Nintendo for the game, including 300 points for linking the game to a Nintendo, Twitter and Facebook account. Players can also unlock points for helping 10, 50 and 100 campers.
The game launches "late November." Stick to Nintendo Wire for more info as we get ready to go to camp!
Leave a Comment